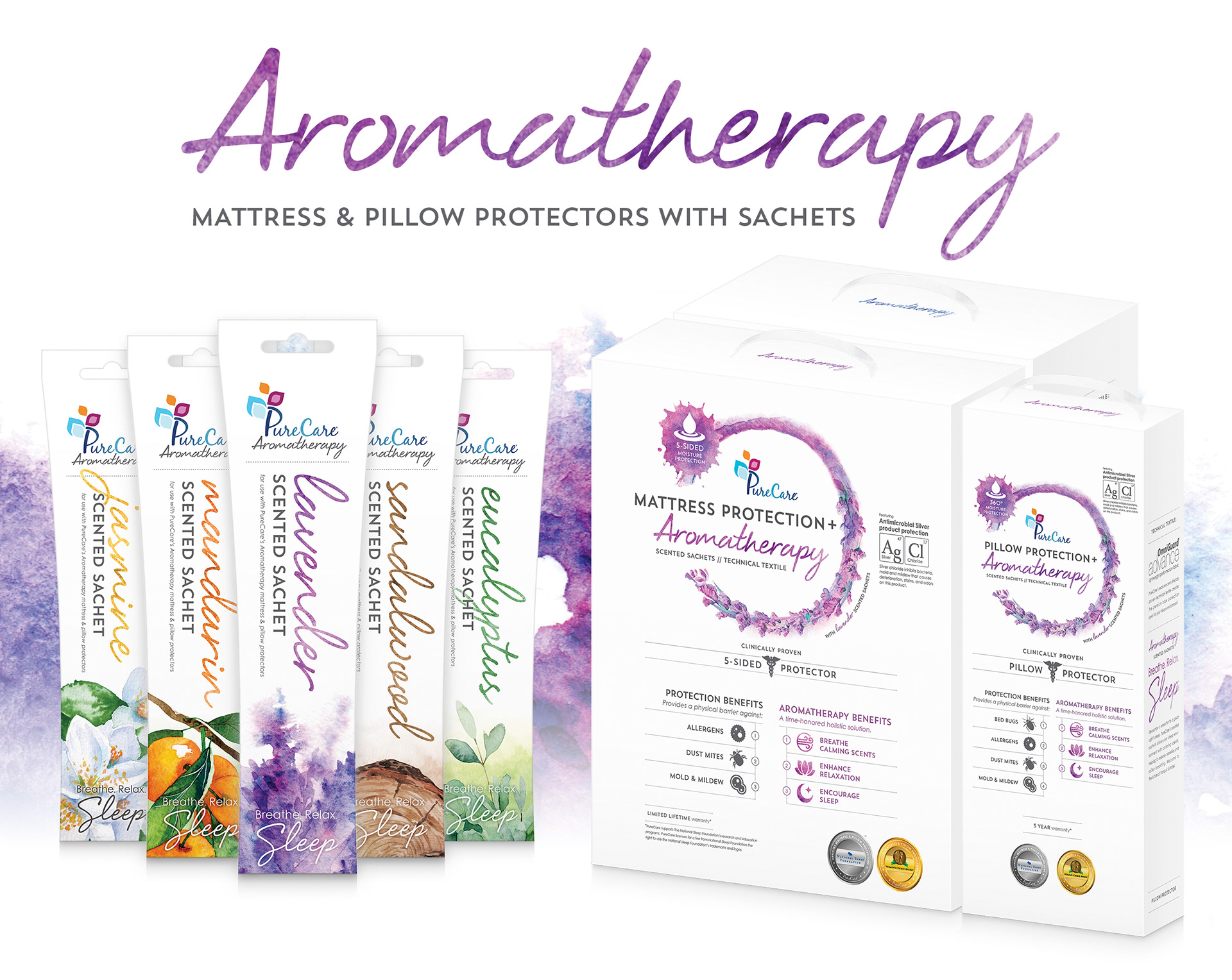 Wouldn't it be nice to have peace of mind from nighttime bed bugs, allergens, dust mites, mold and mildew? Wouldn't it be nice to upgrade one's bed with the benefits of relaxation and hygiene? With PureCare's Aromatherapy protectors and sachets, sleep sanctuary is within reach. Breathe. Relax. Sleep®.
Project details
My job was to observe PureCare's previous protector designs and come up with a unique design for the "Aromatherapy" product line that fit right in line with what existed already. I was tasked with creating a 5-sided mattress protector, total encasement mattress protector, pillow protector and five scented sachet designs.
Existing Products Referenced
Below are the existing products that I was referencing for my new design.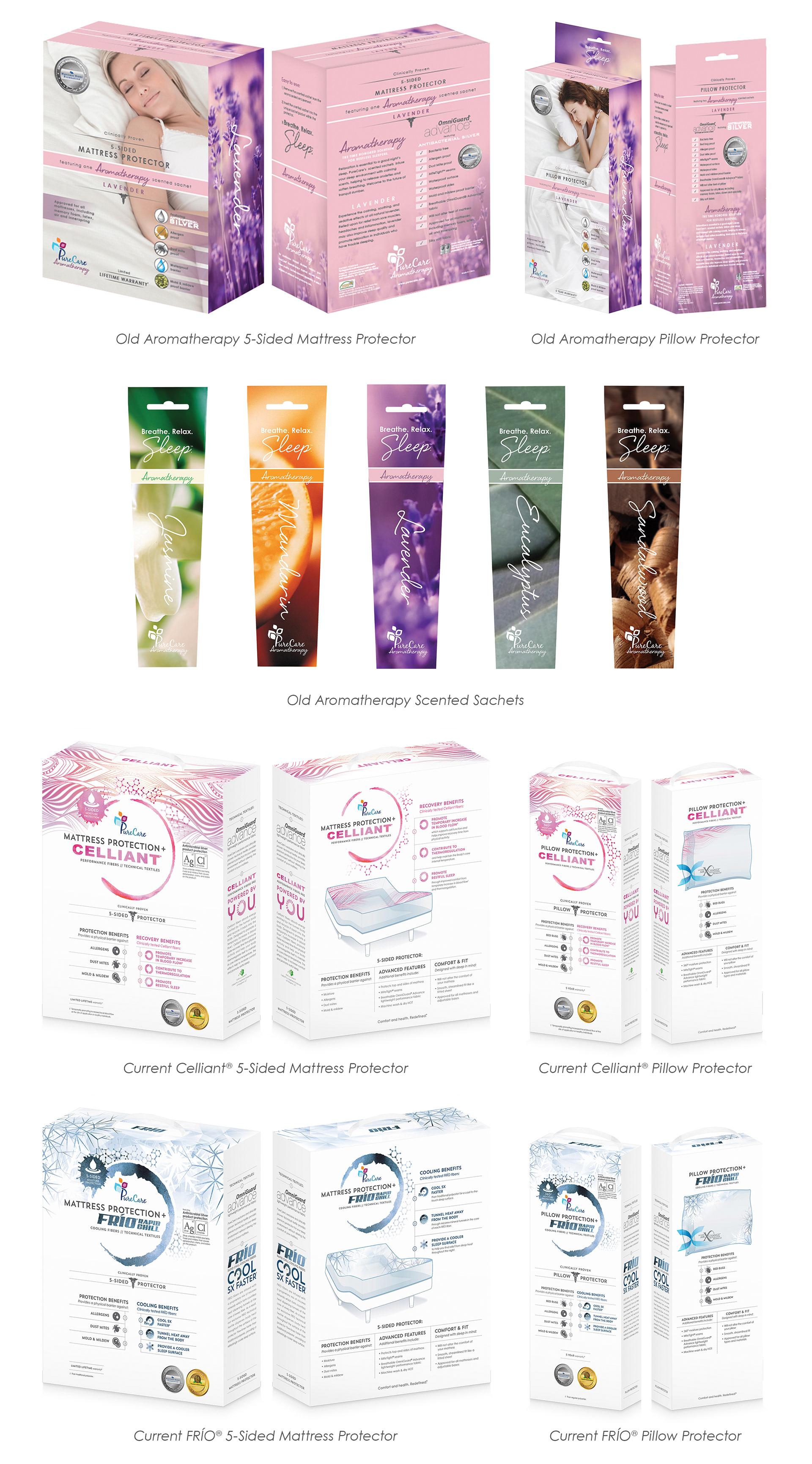 Redesigned Aromatherapy Products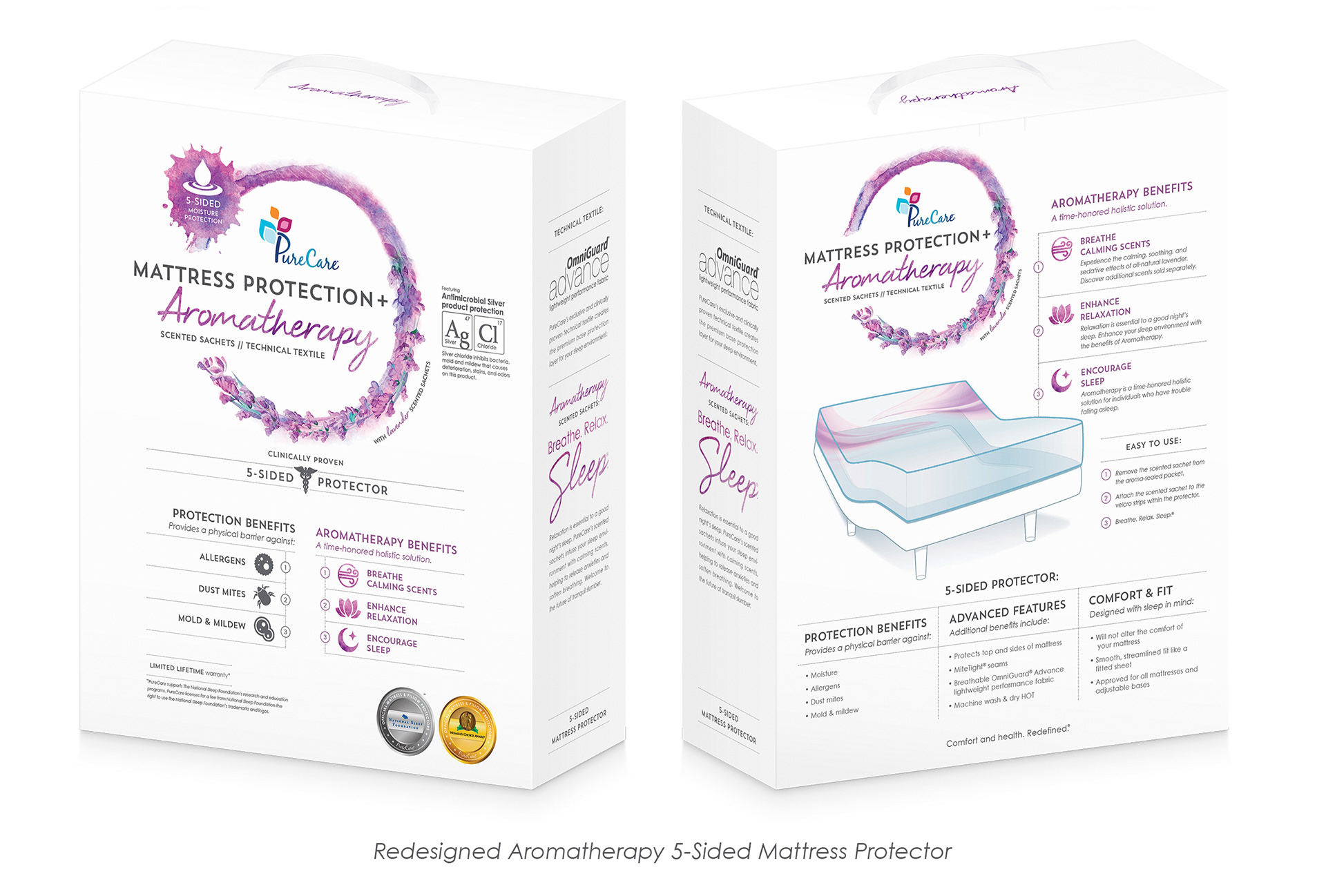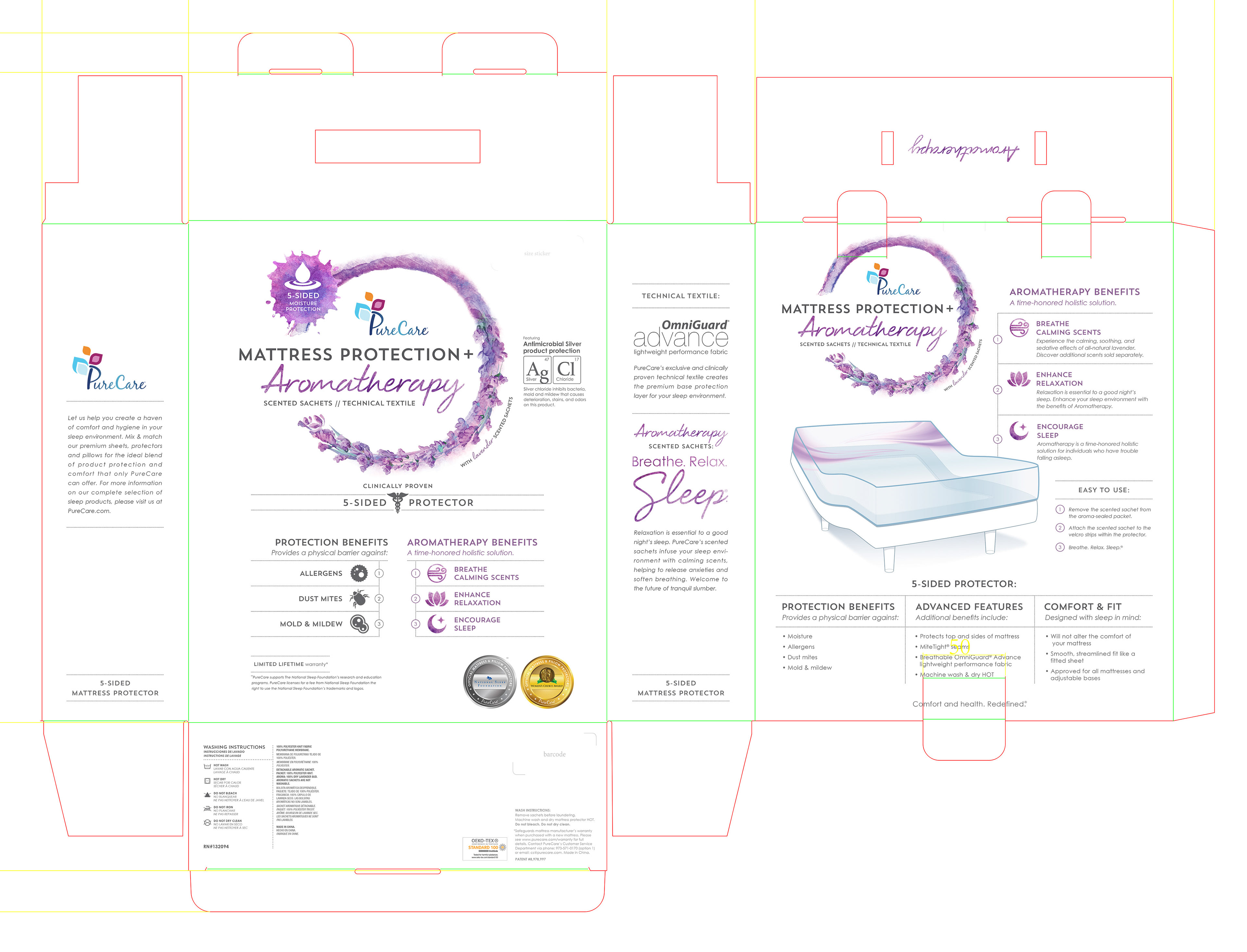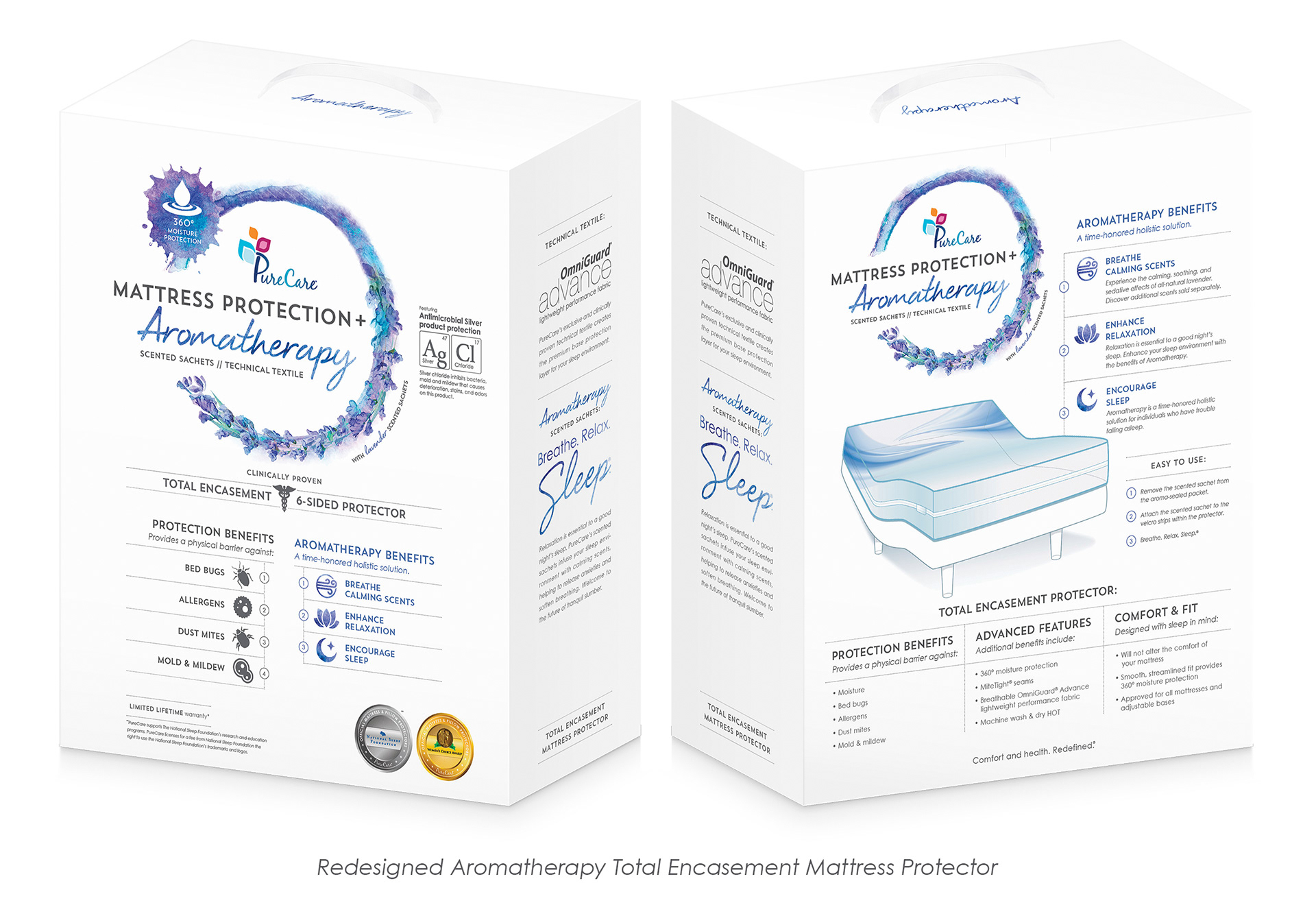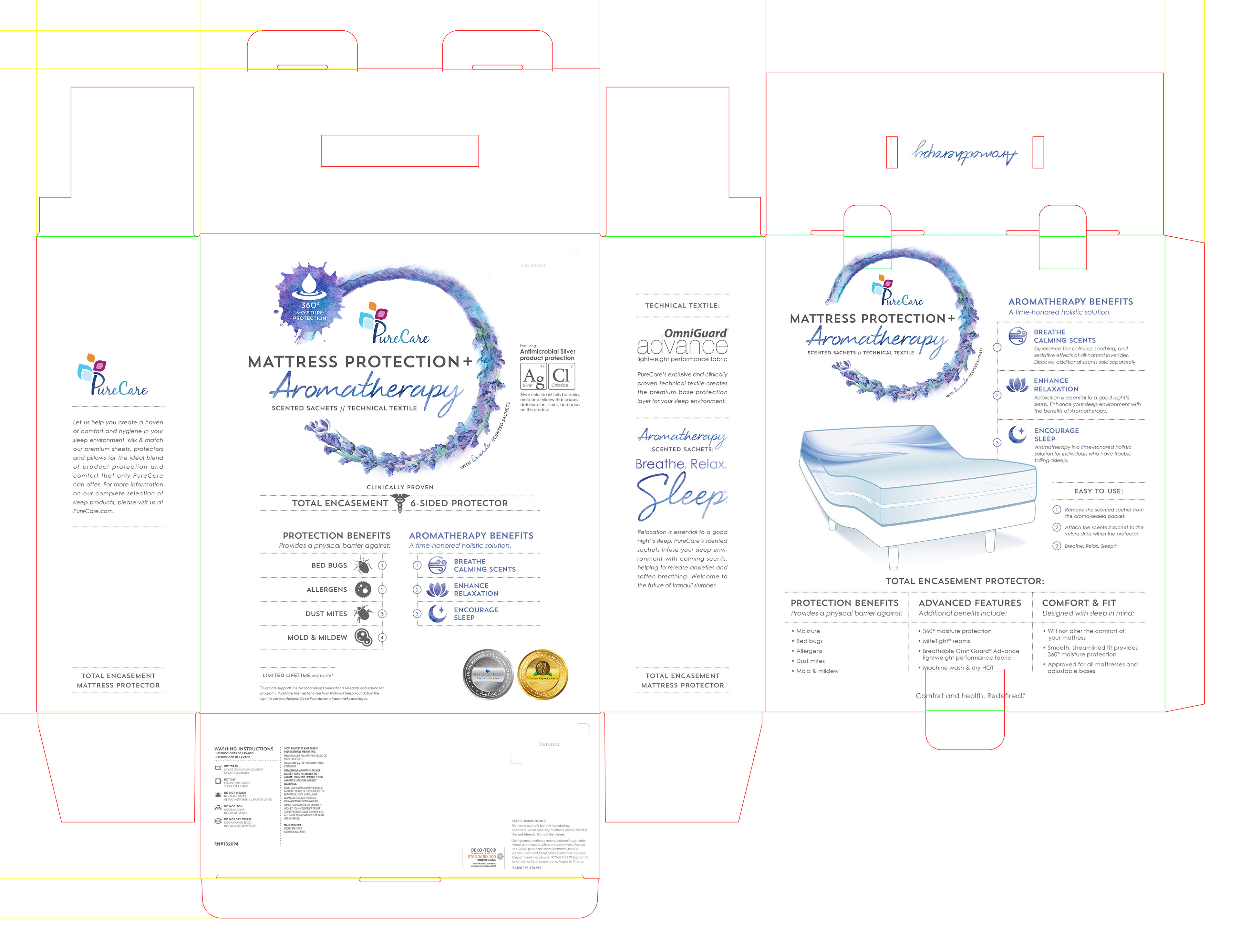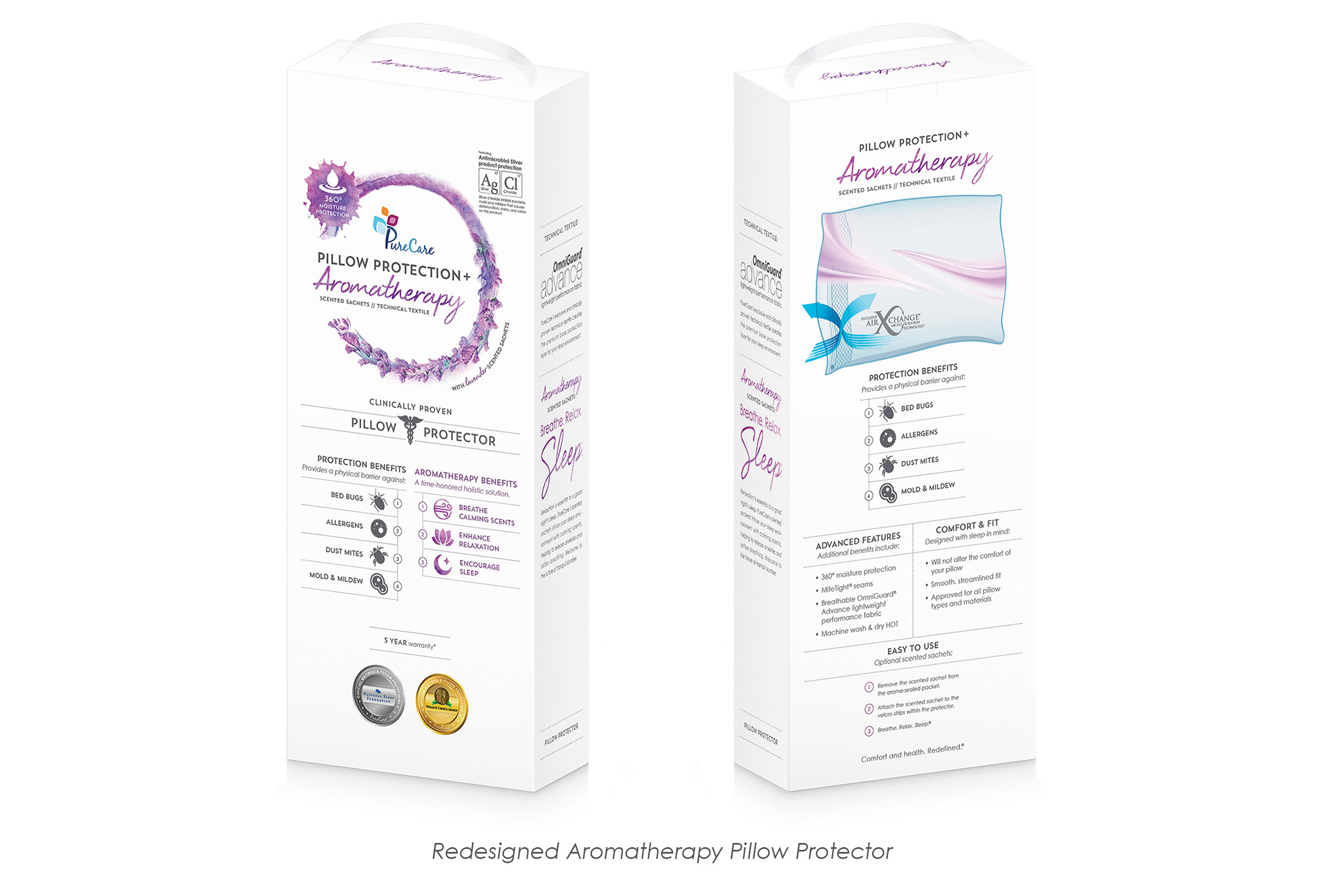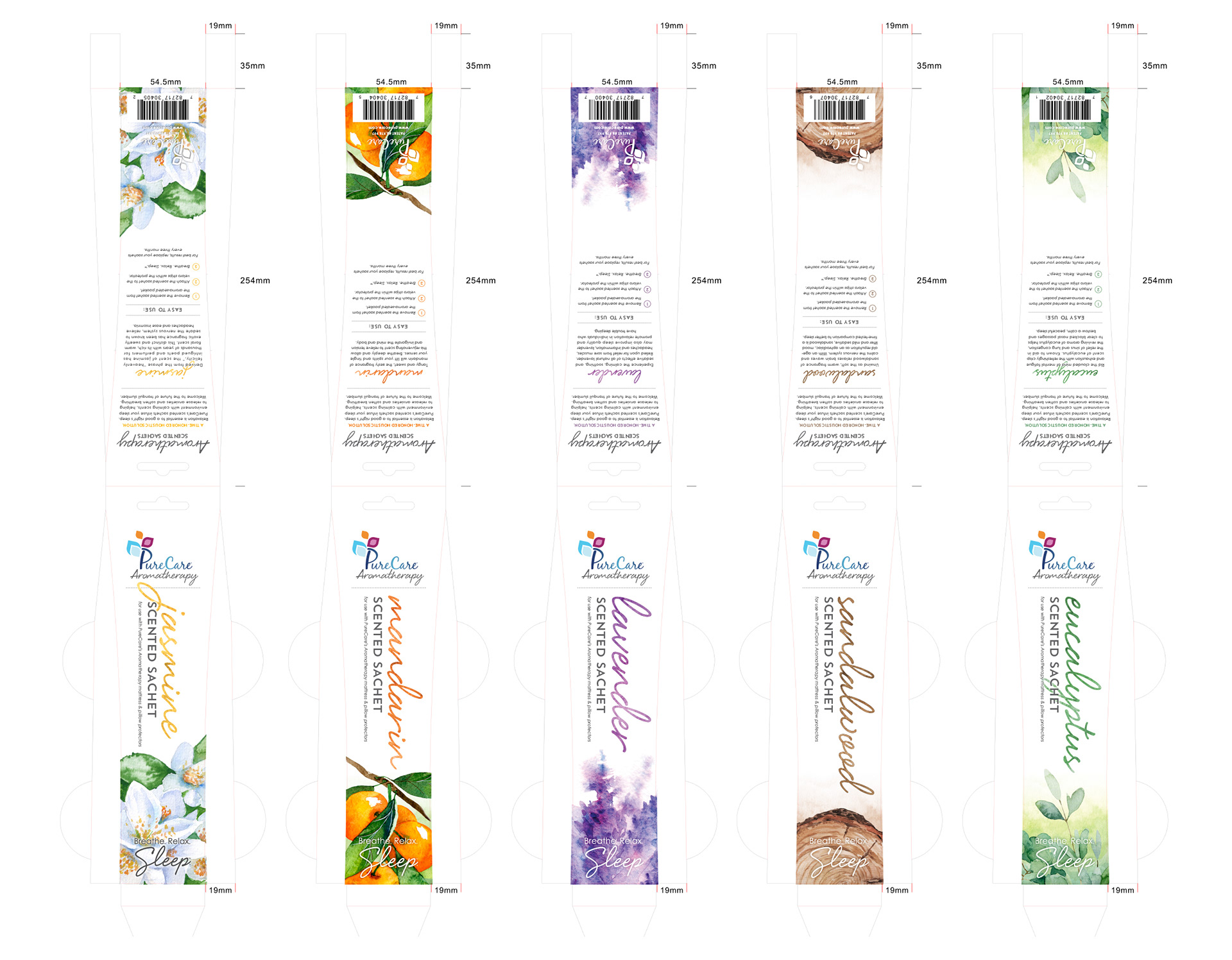 Redesigned POP Tear Sheets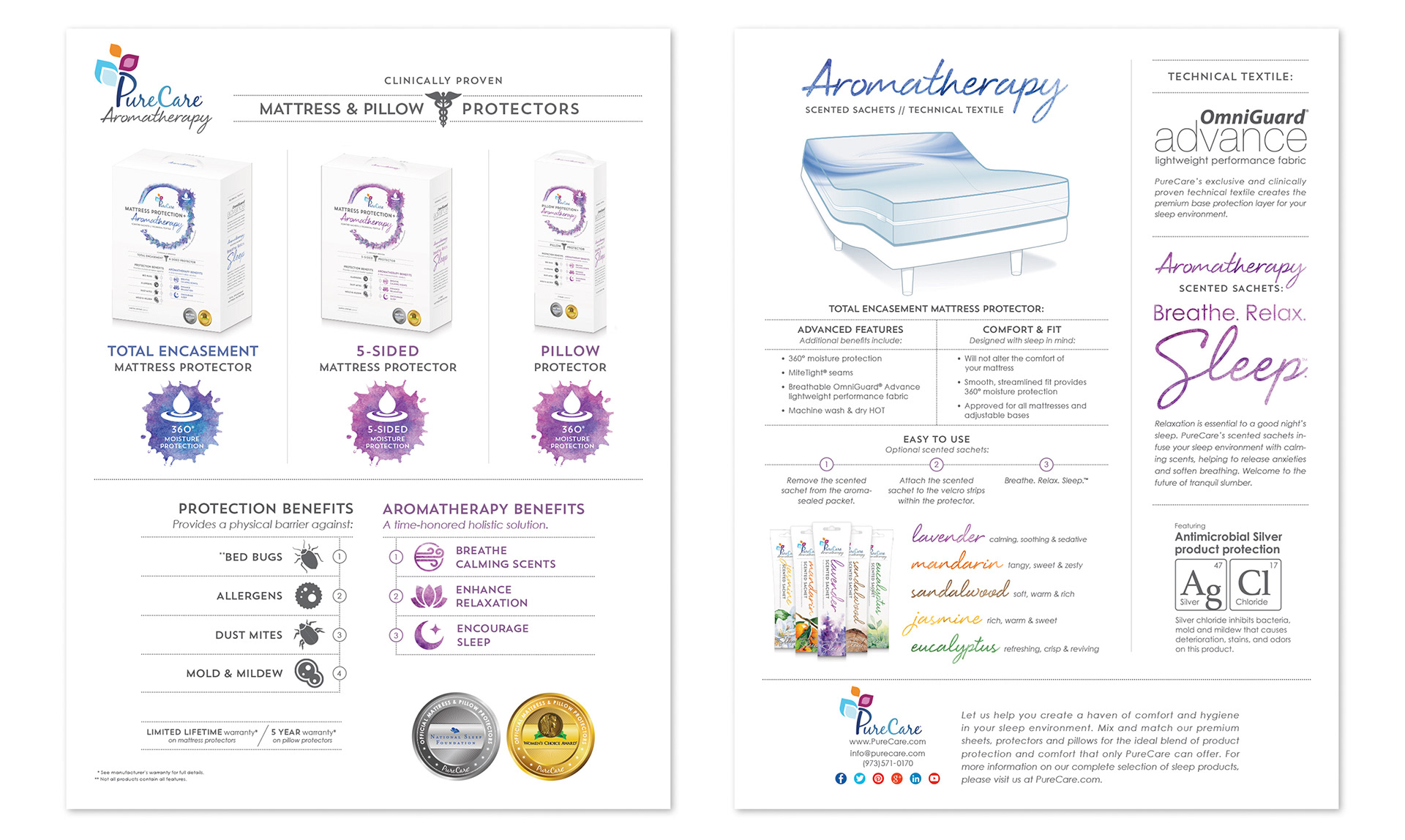 Progress work:
5-sided mattress protector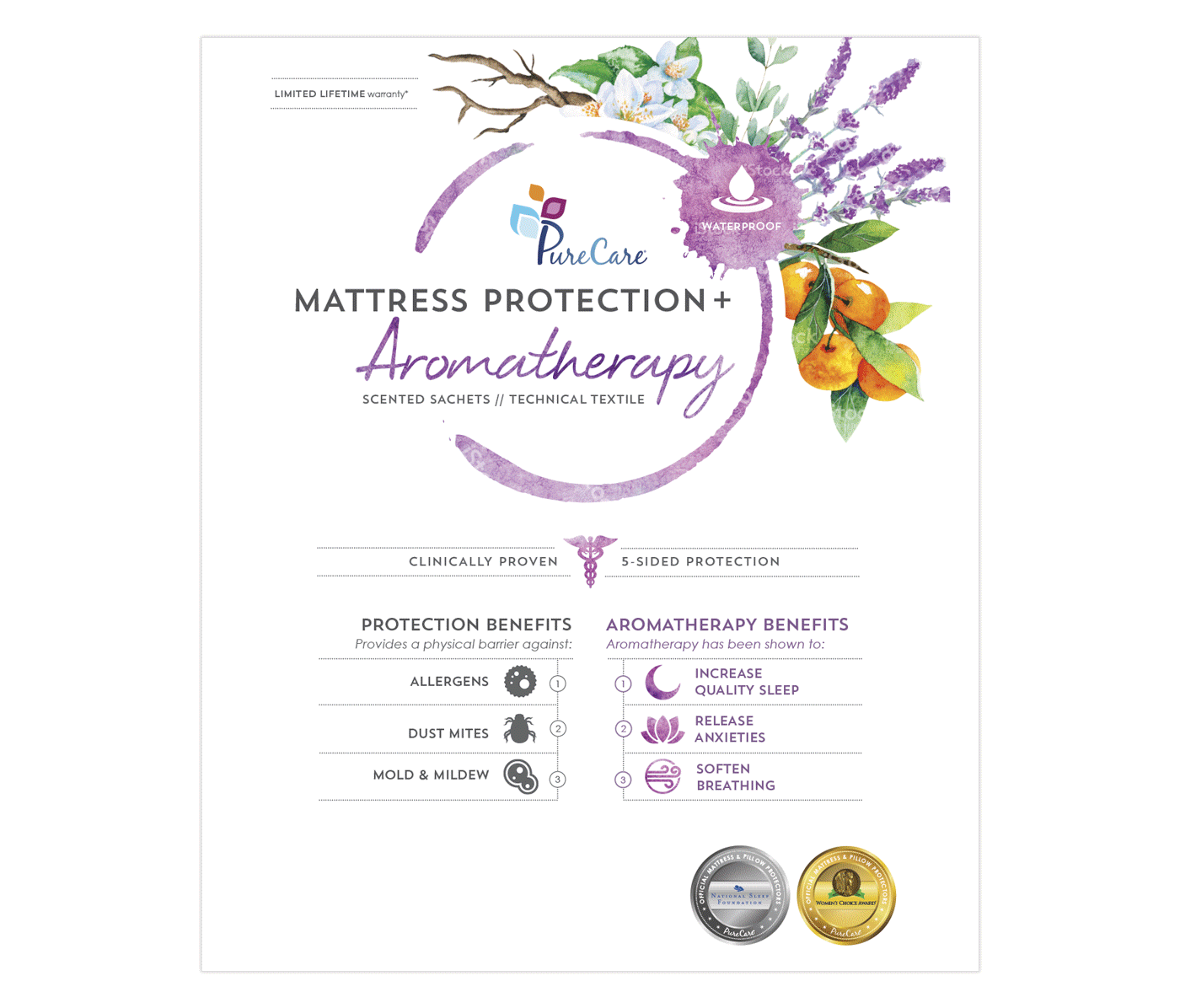 Progress work:
total encasement mattress protector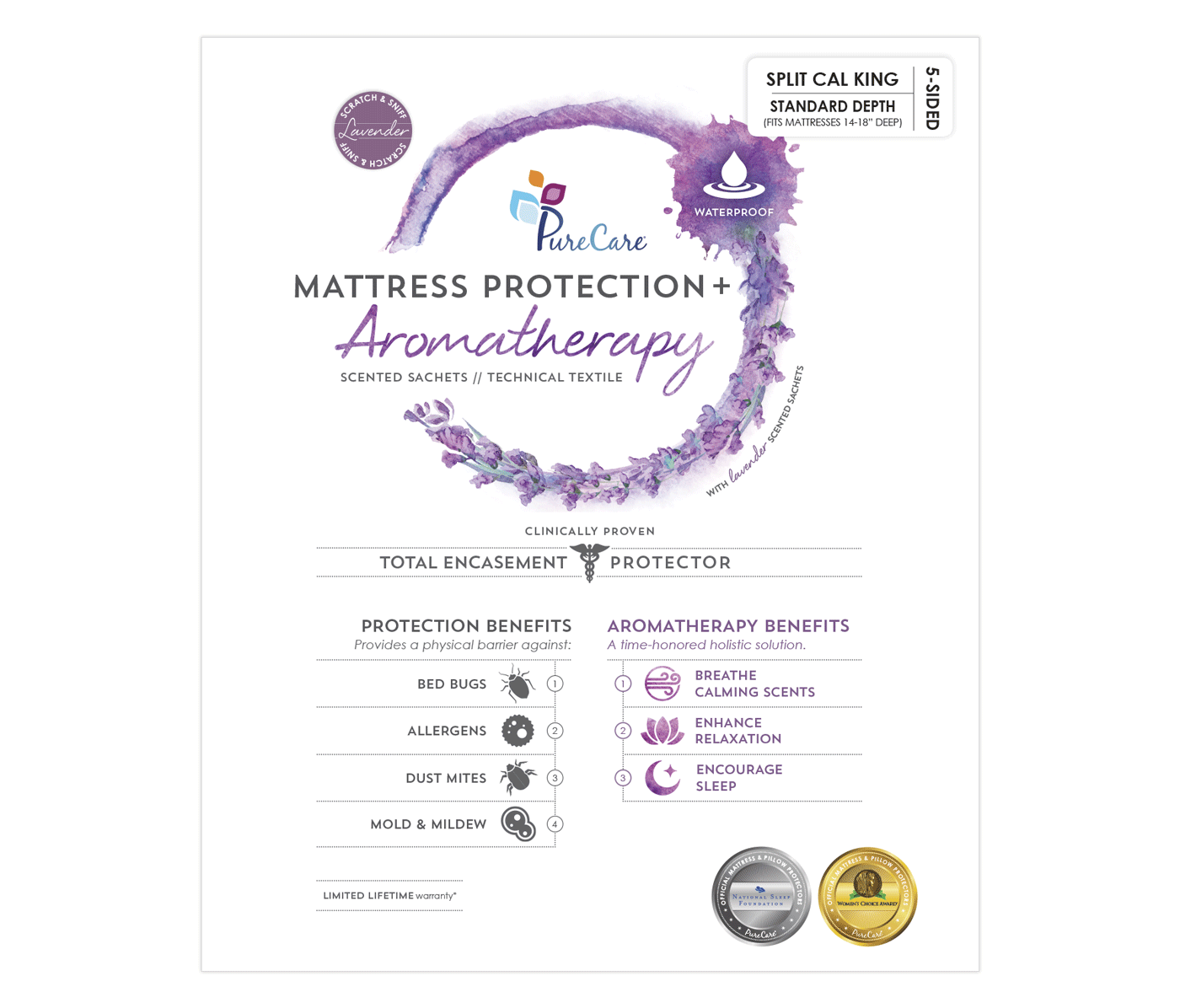 Progress work:
pillow protector
Progress work:
Scented Sachets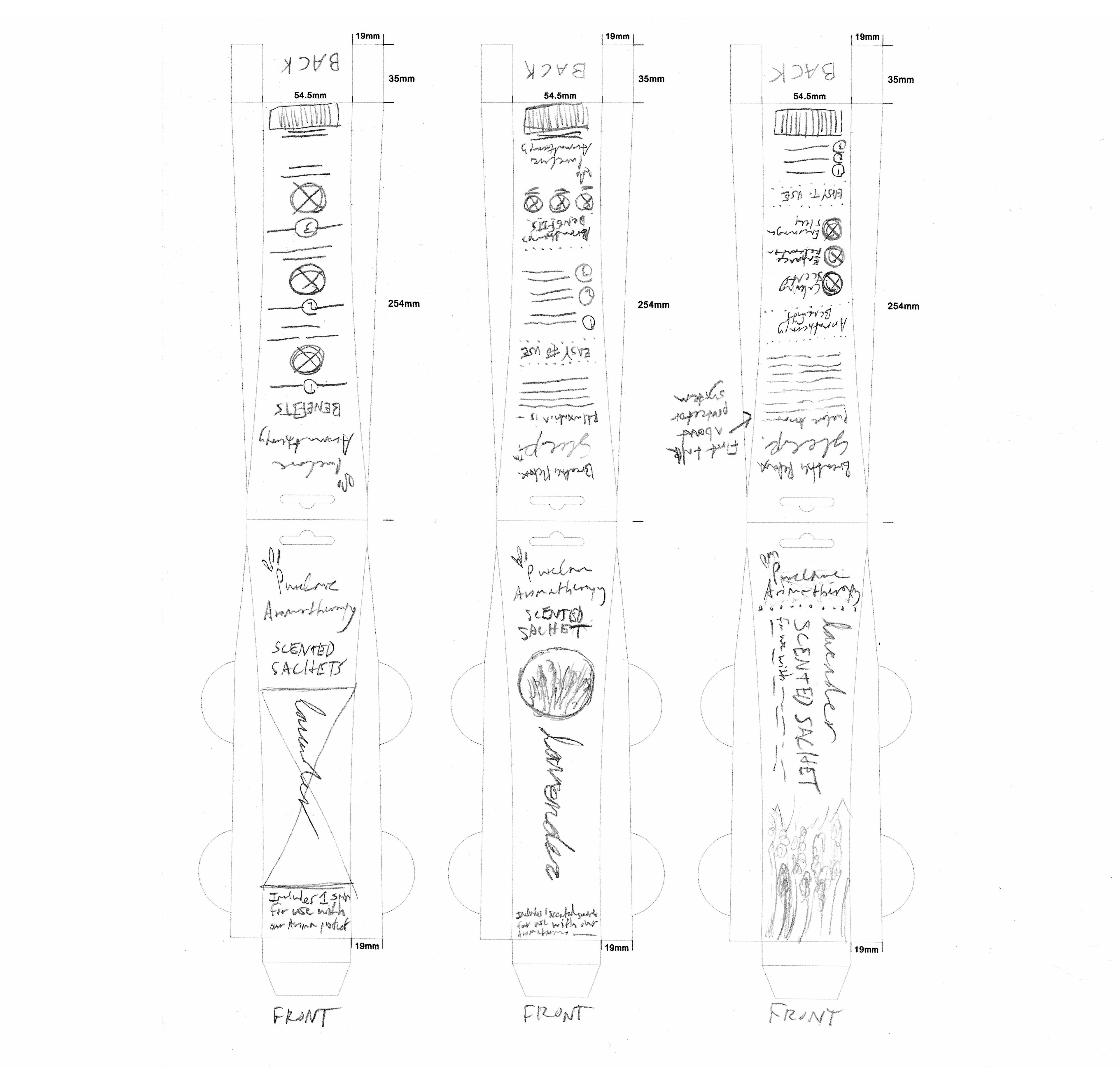 Progress work:
image assets