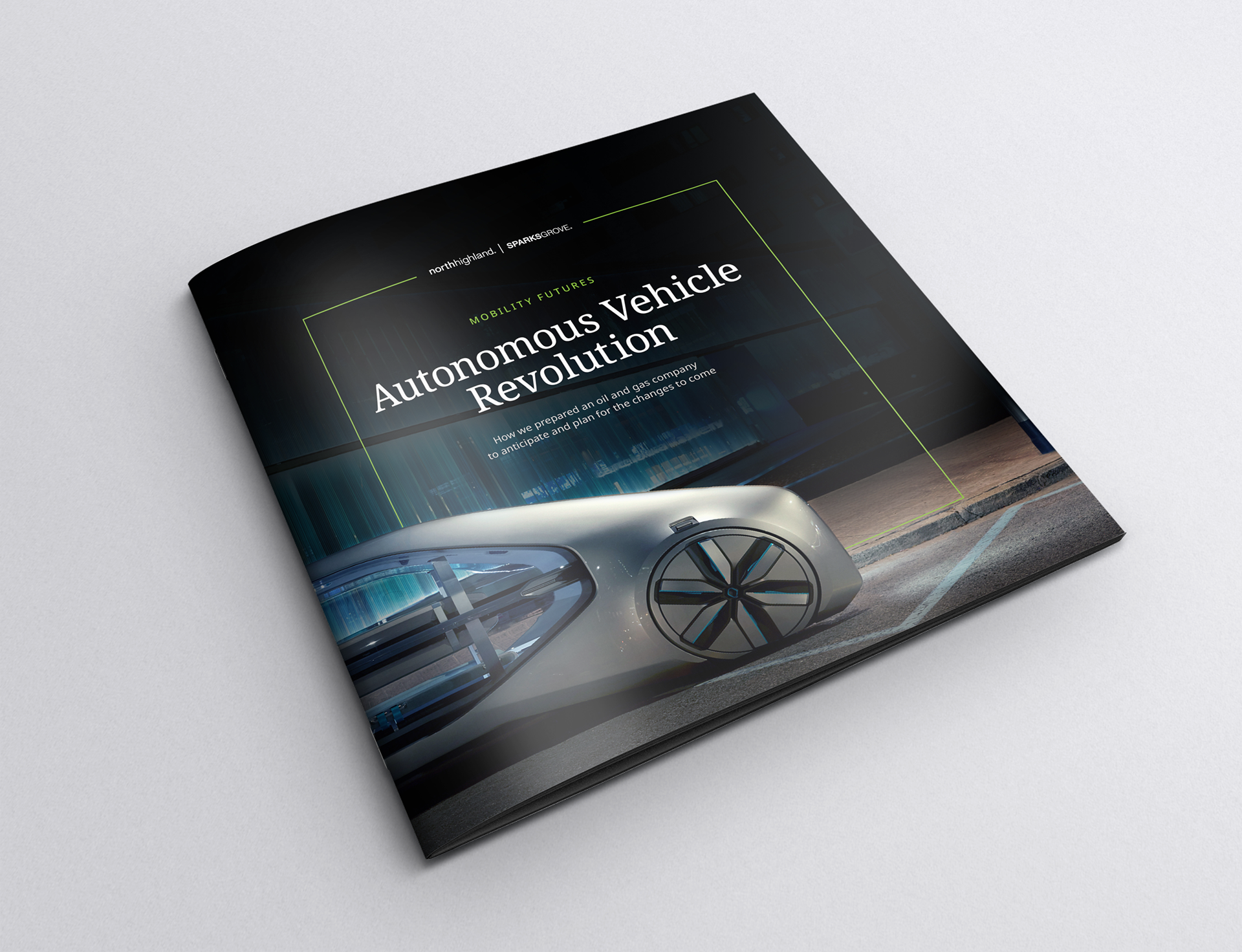 Project details
Sparks Grove was looking to evolve their visual identity and create a more sophisticated, formal design system. I was tasked with exploring and expanding the design system via designing a printed case study as a sort of test pilot project. The finished product needed to have a flexible design system that built off of the previous PowerPoint template design, and was adaptable for any future case study. The InDesign document needed to be systemized and organized for efficiency so that any designer could pick it up and flow in a new case study's images and copy.
Team members
Agency: Sparks Grove
VP of Design: Anja Huebler
Senior Design Director: Henry Kim
Senior Designer: Matt Rickard
Senior Copywriter: Katelyn Bottoms
AVP of Futures: Leigh Cook
Design reference:
PowerPoint template
The previously designed PowerPoint template was the first stab at what it could look like, serving as the starting point for where to go next. I was responsible for taking it to the next level.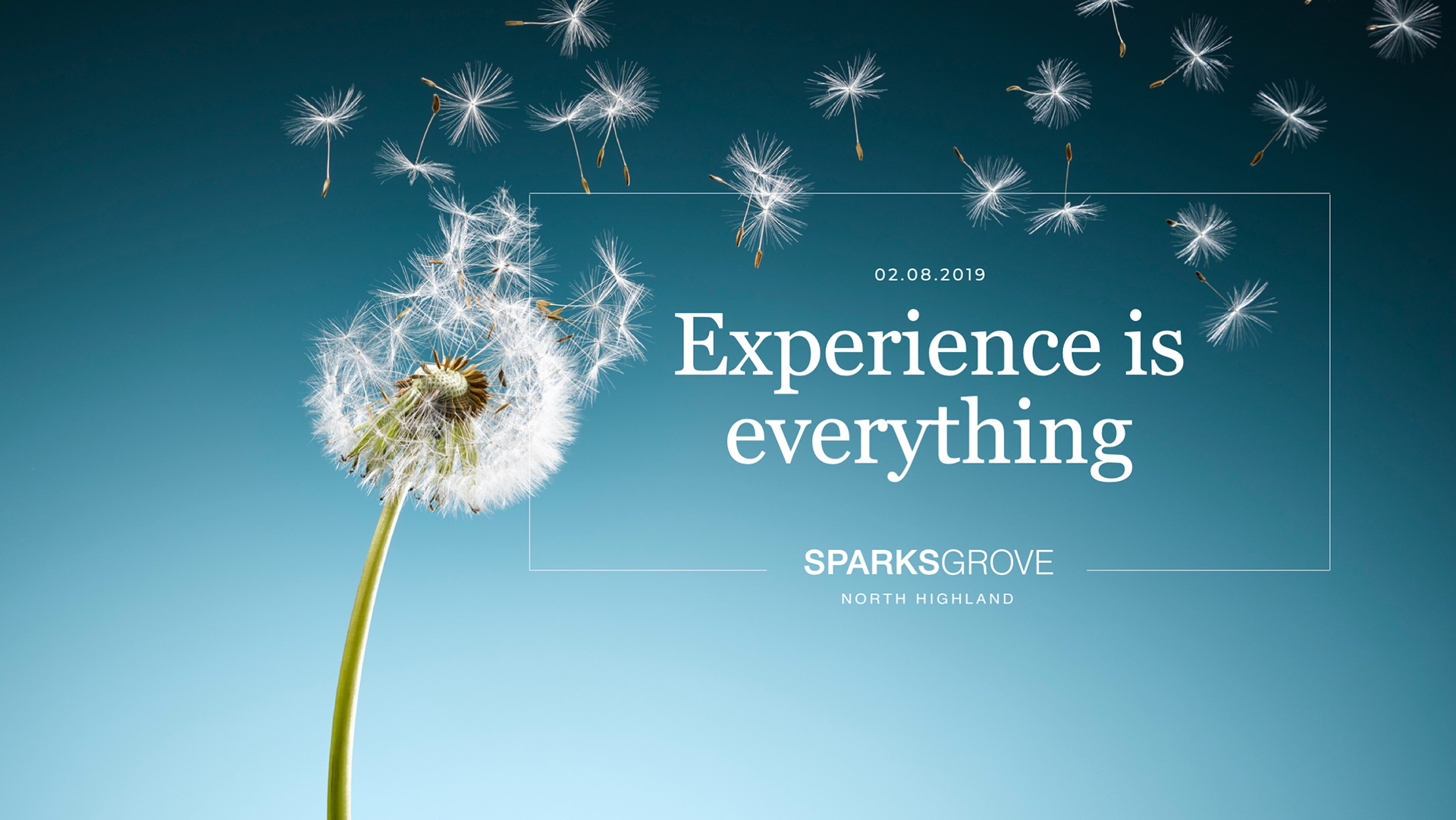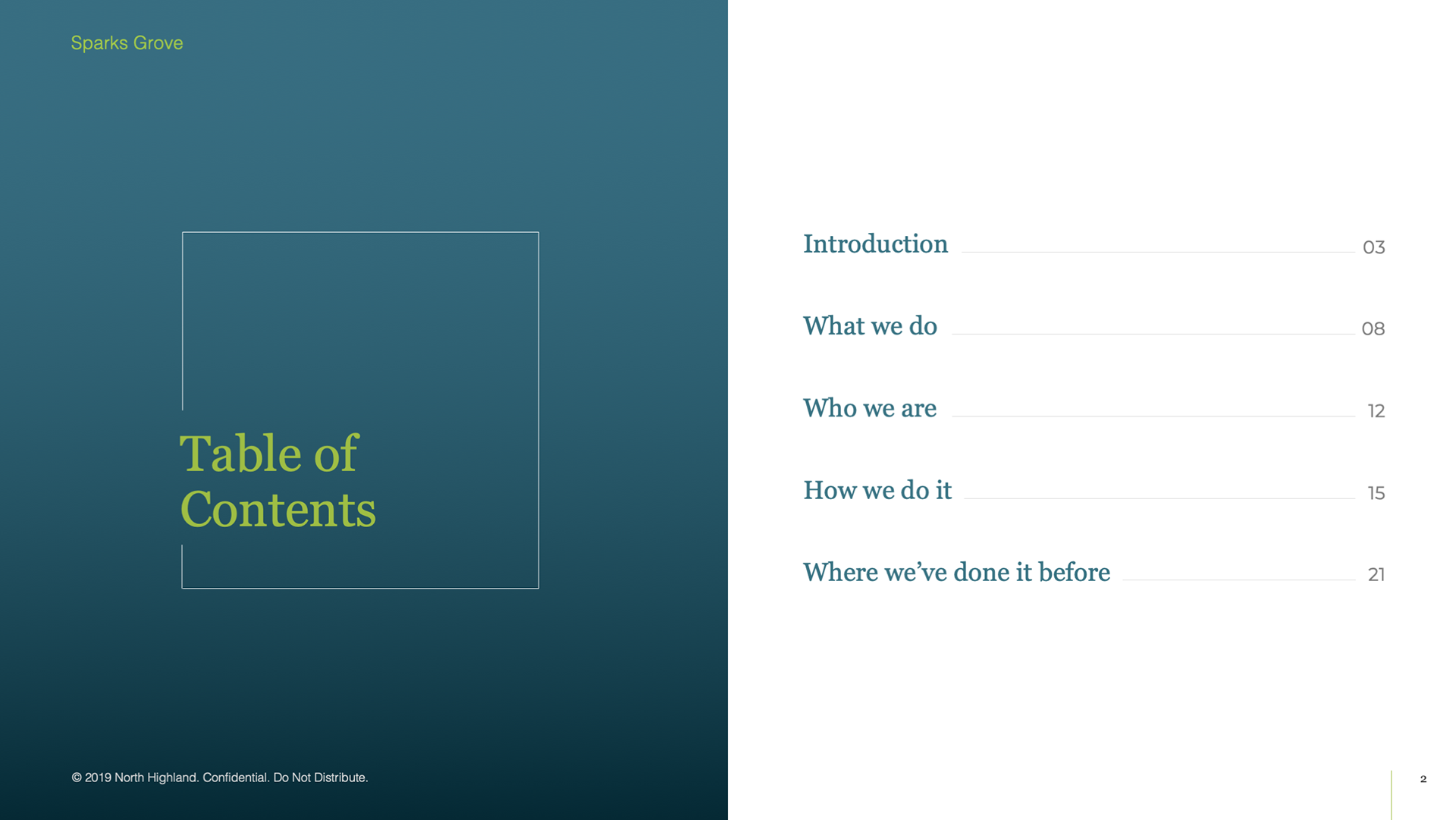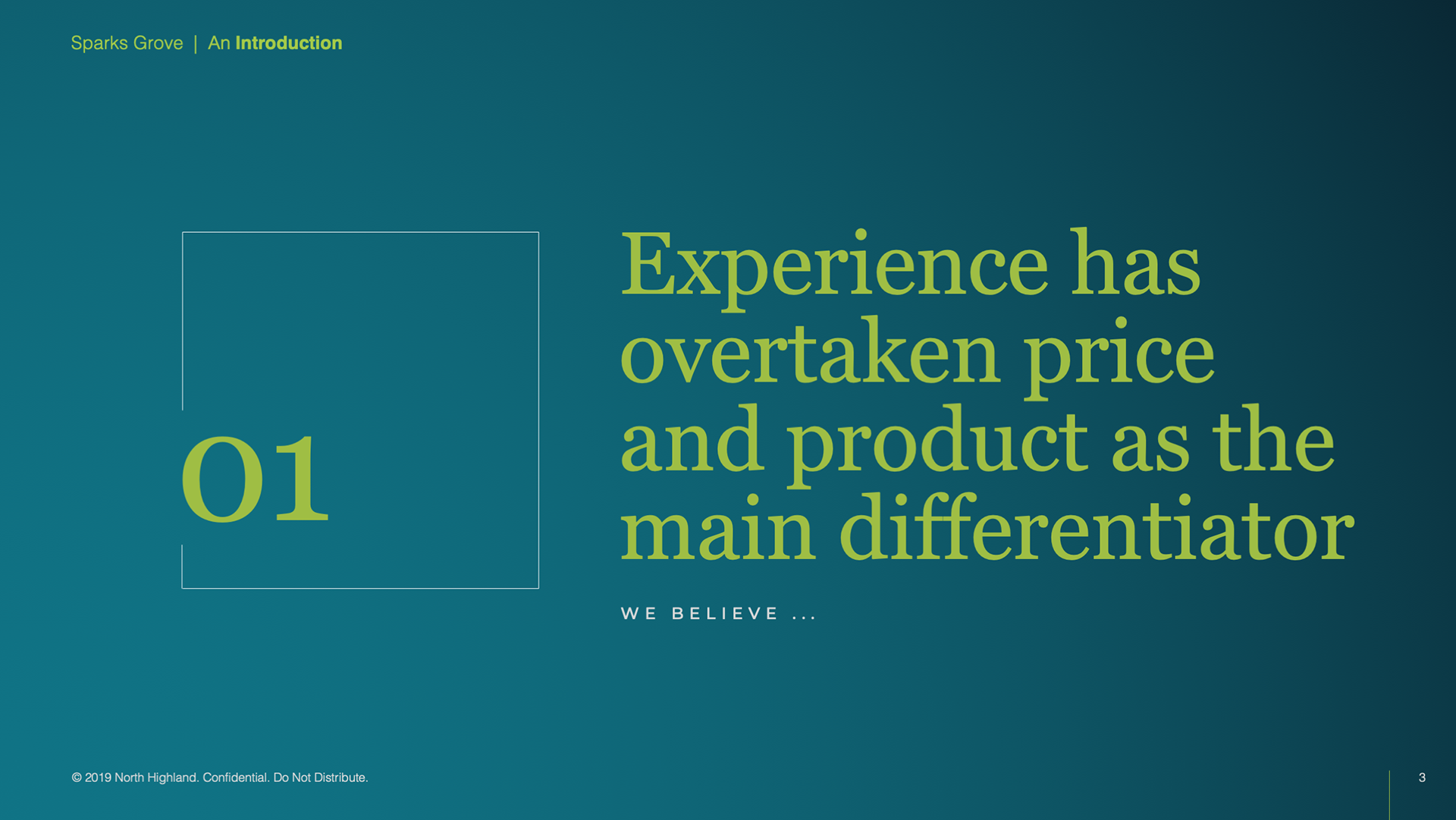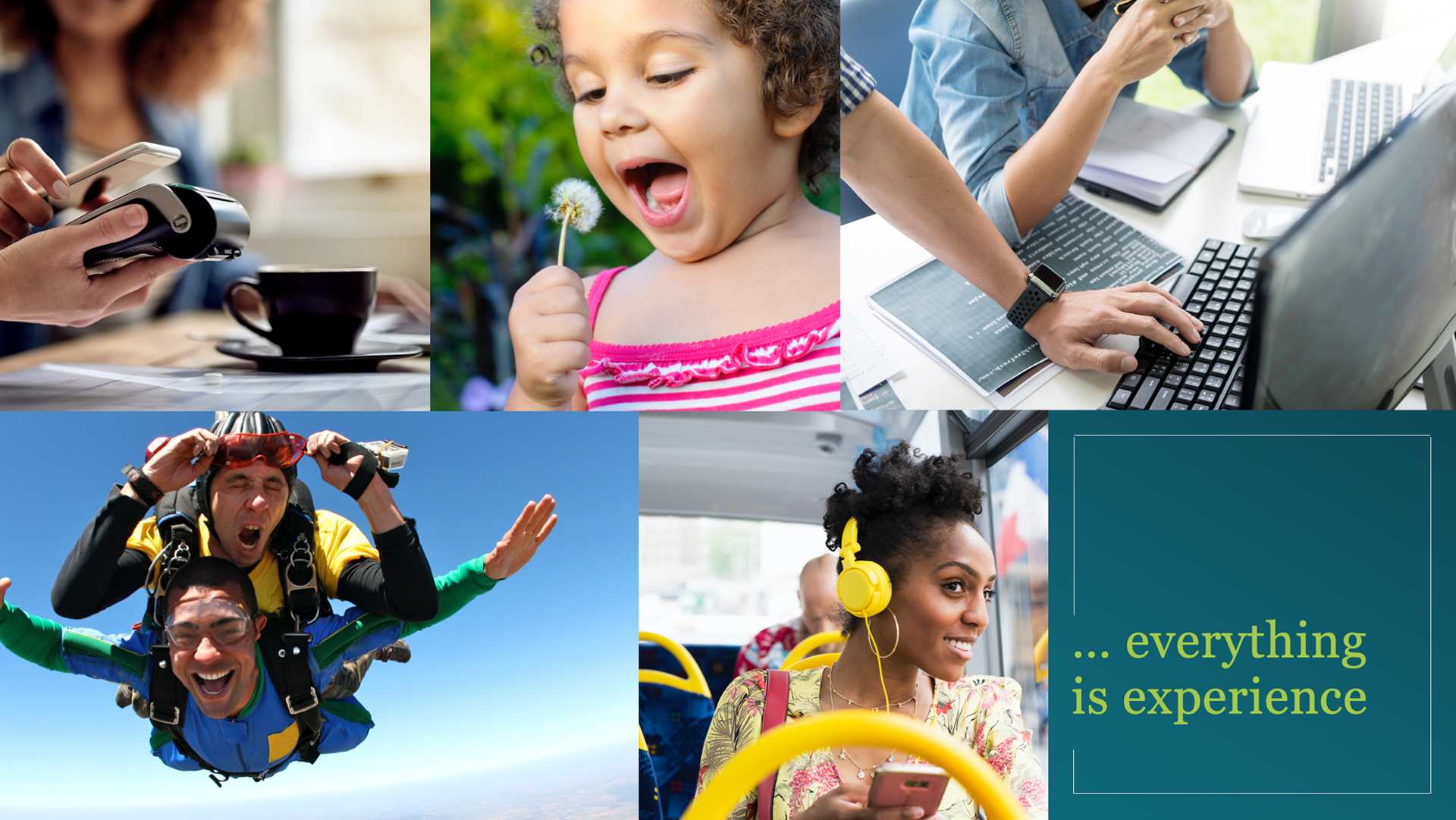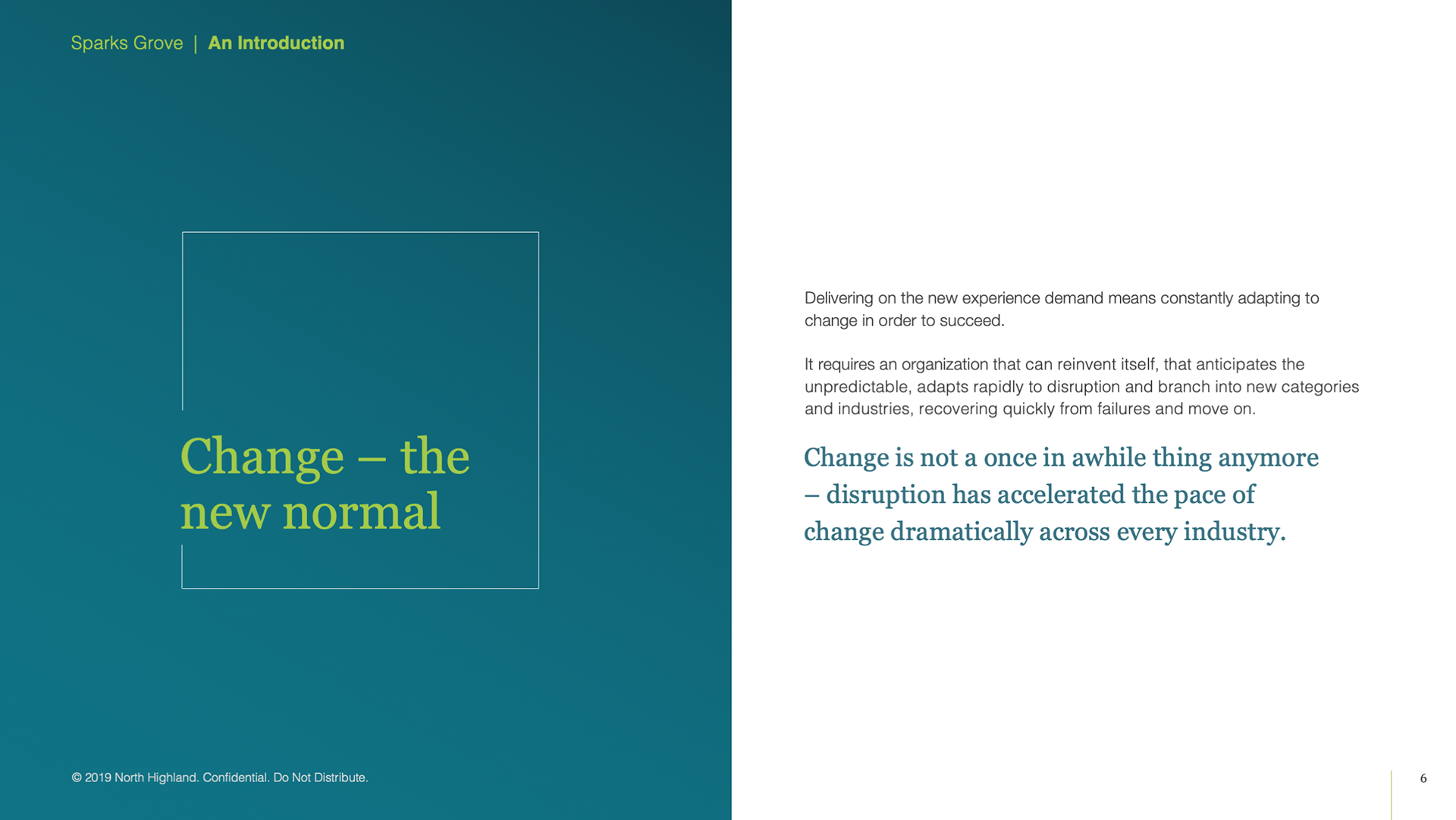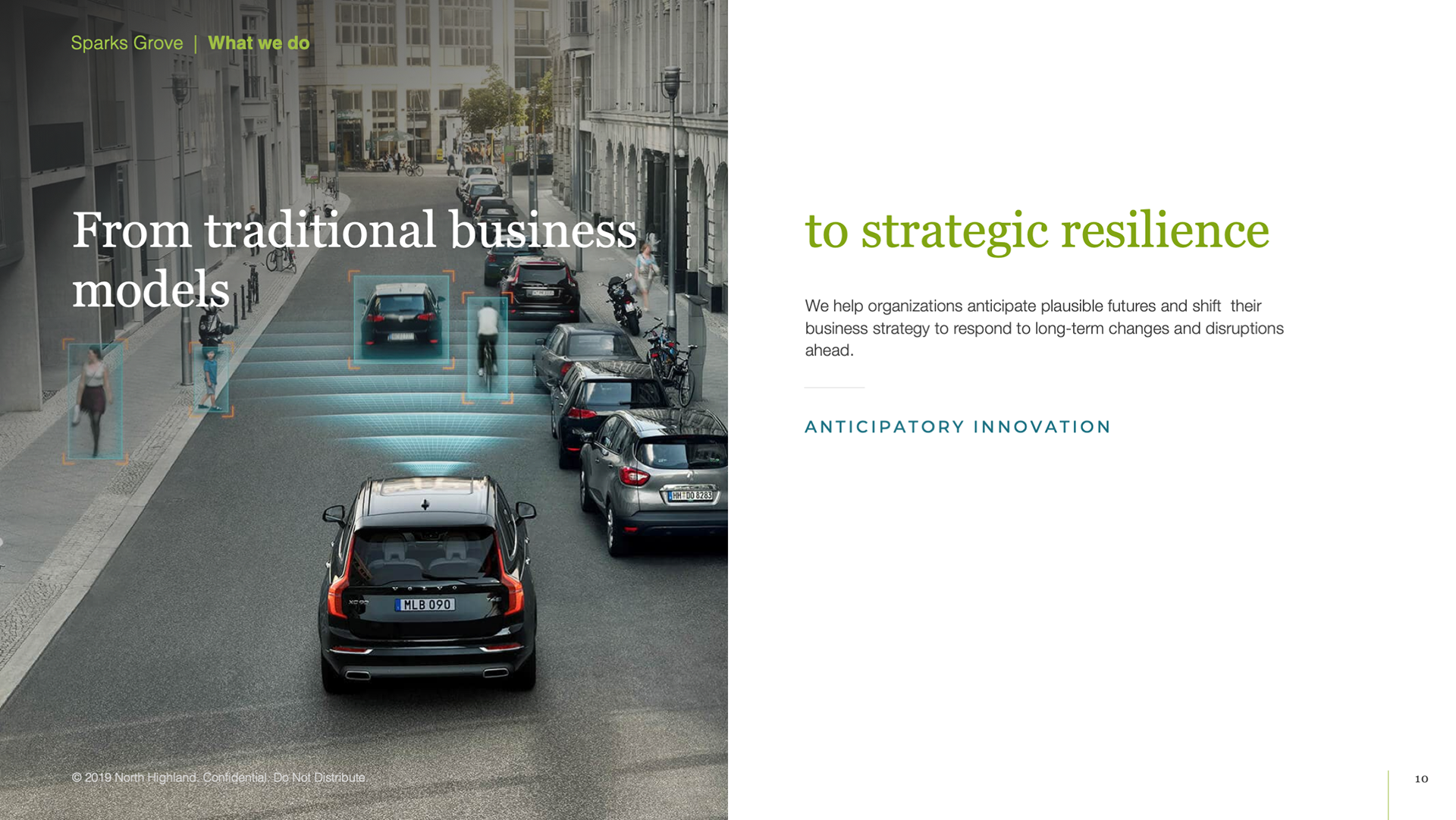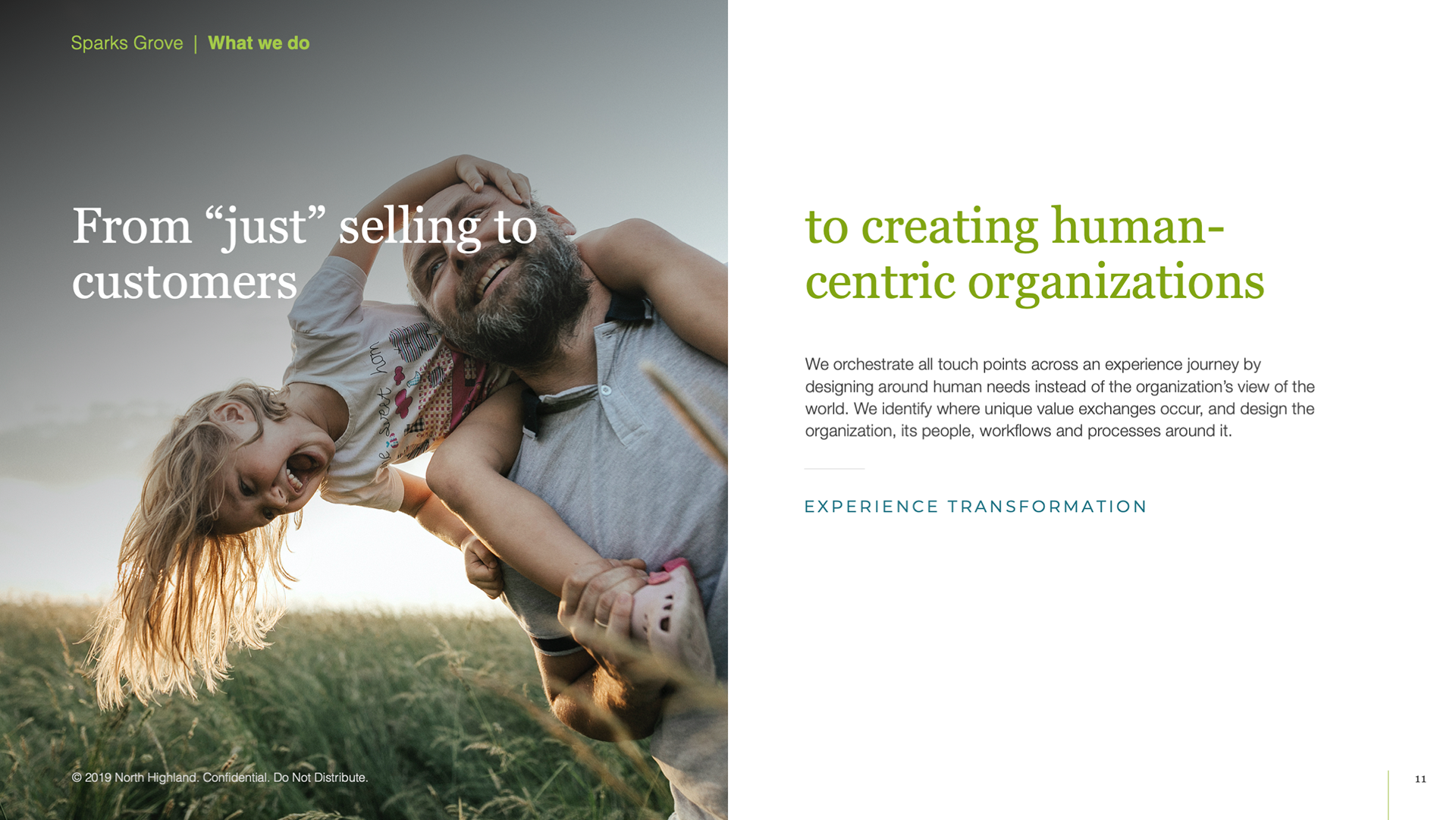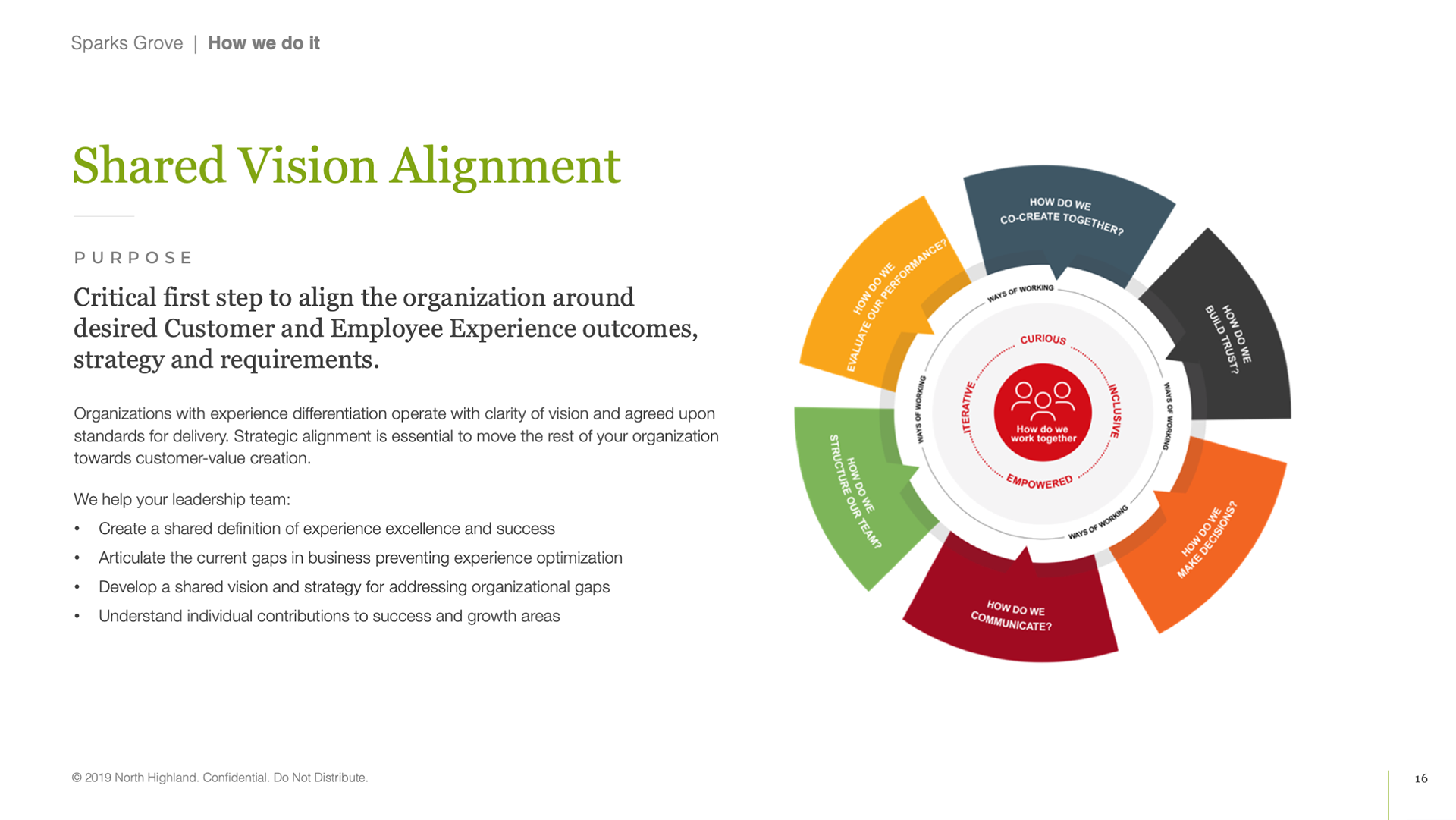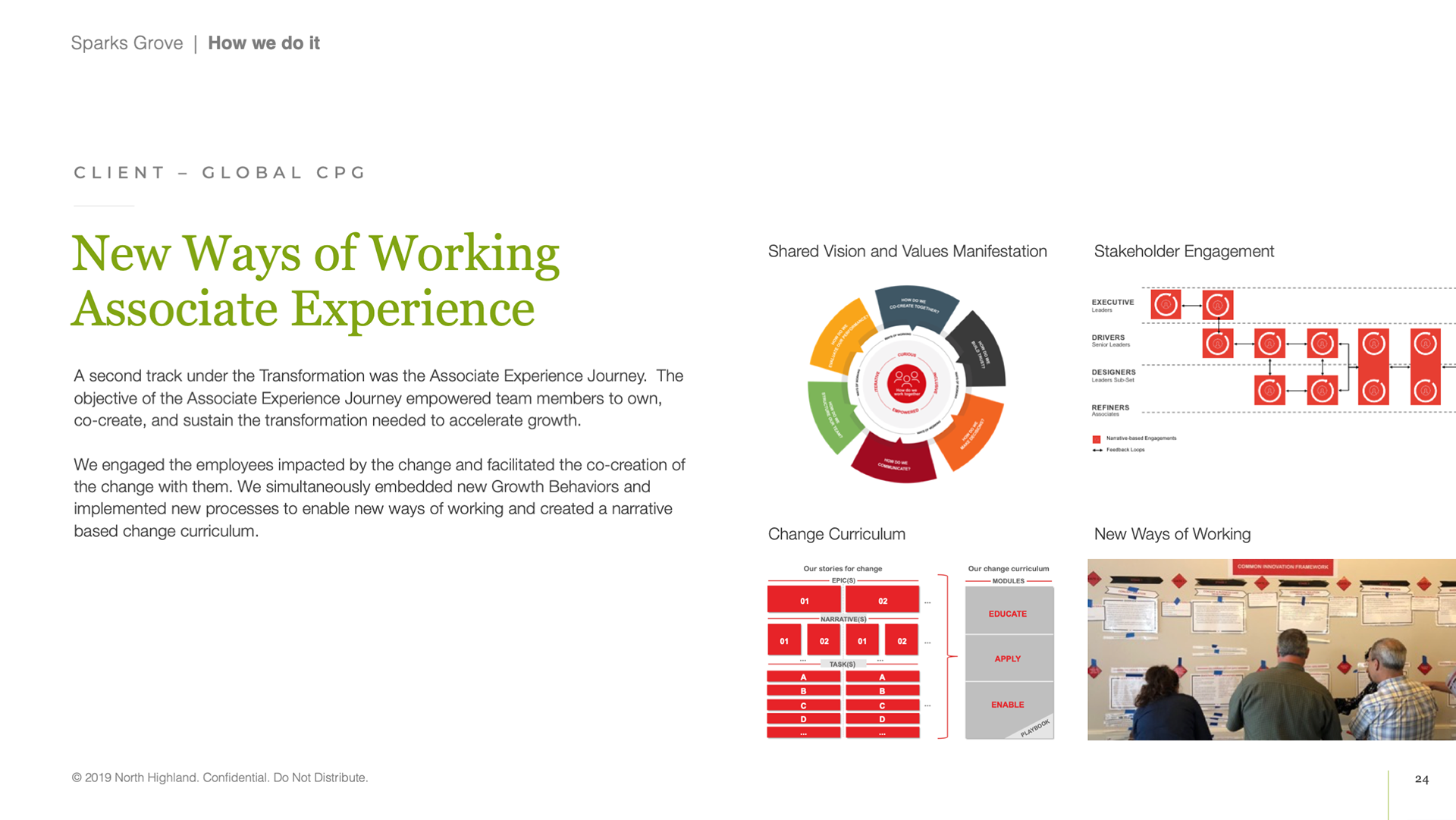 Final booklet
The final product was an 8" × 8" saddle-stitched booklet. Typefaces used include Noto Sans and Noto Serif.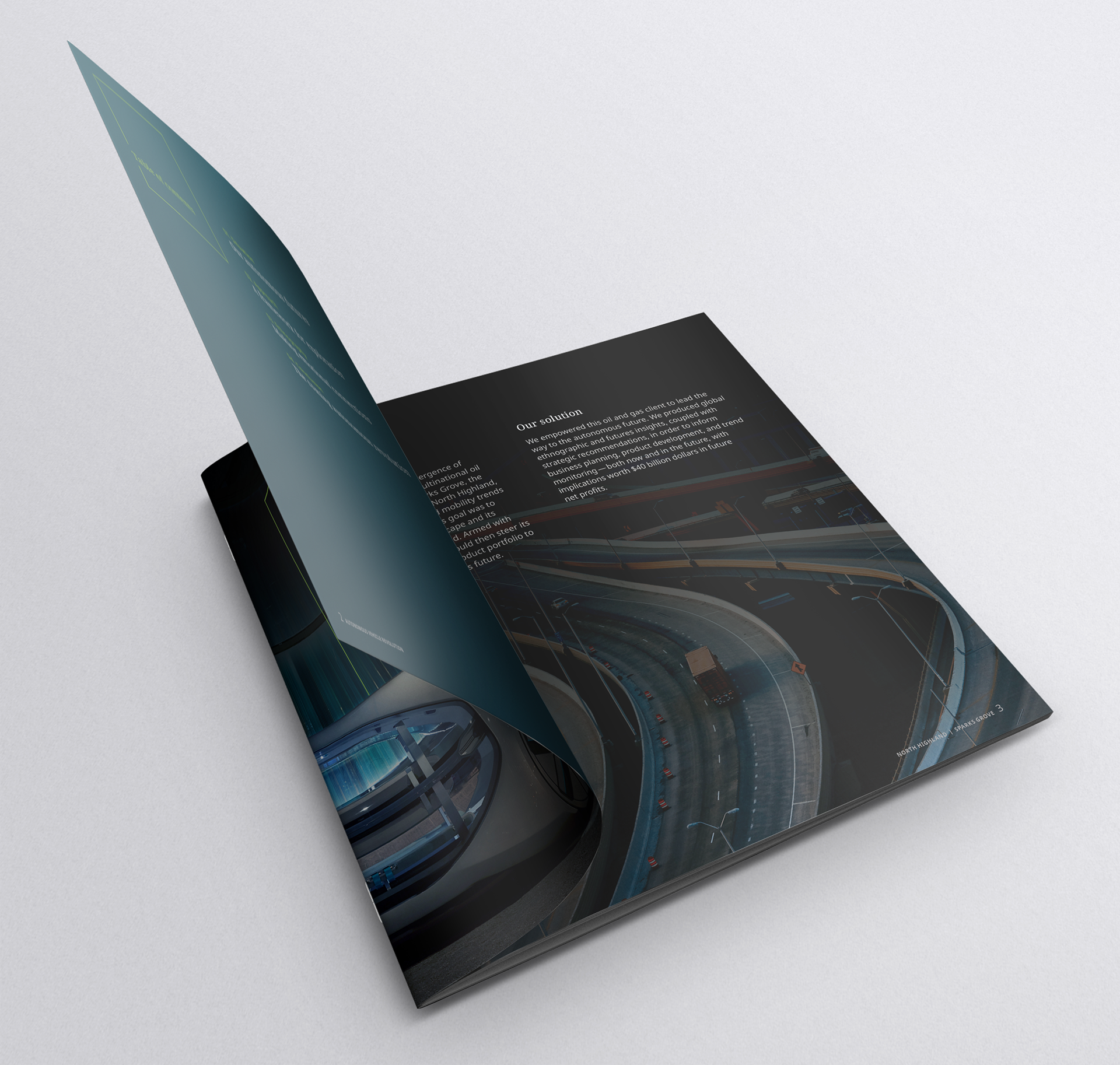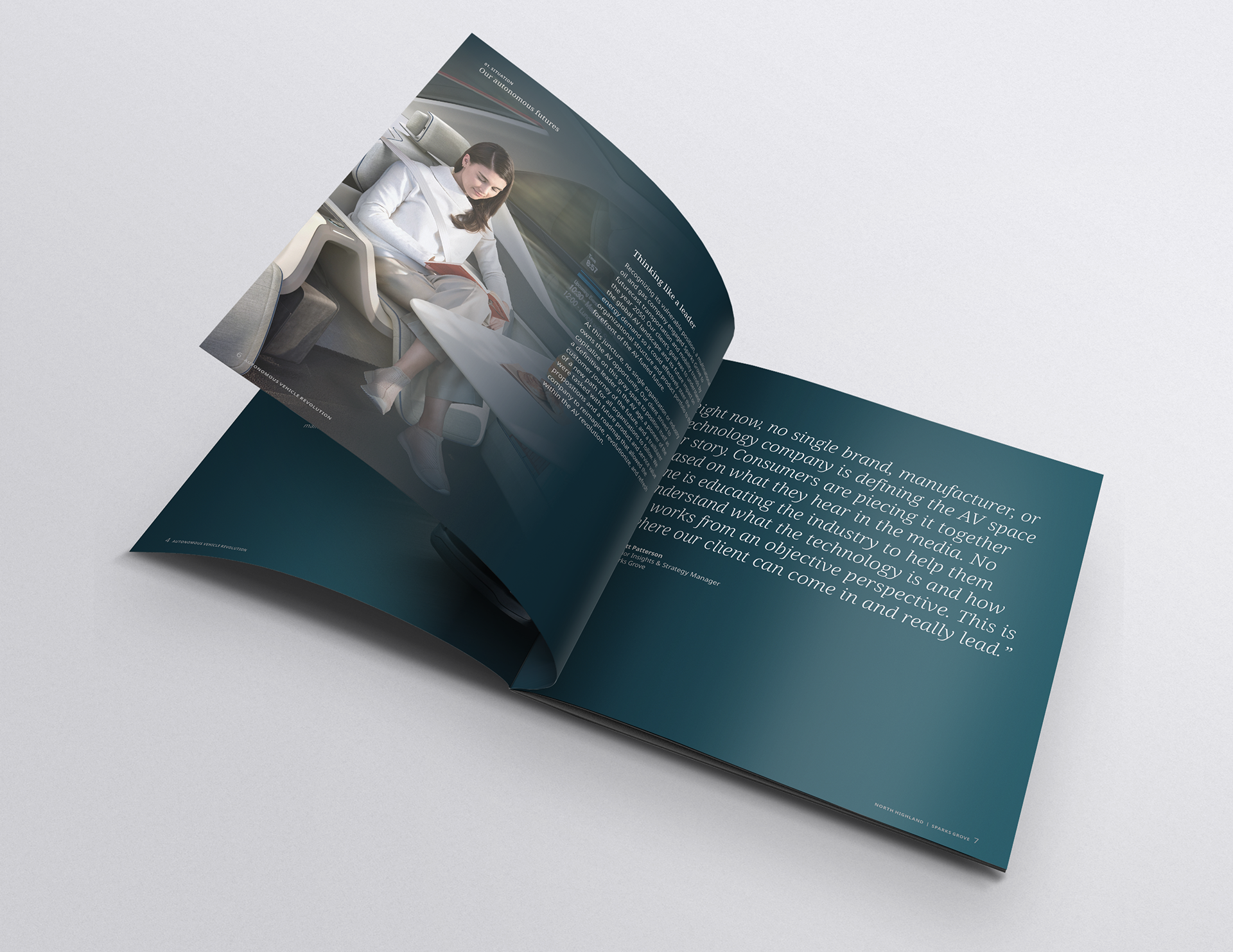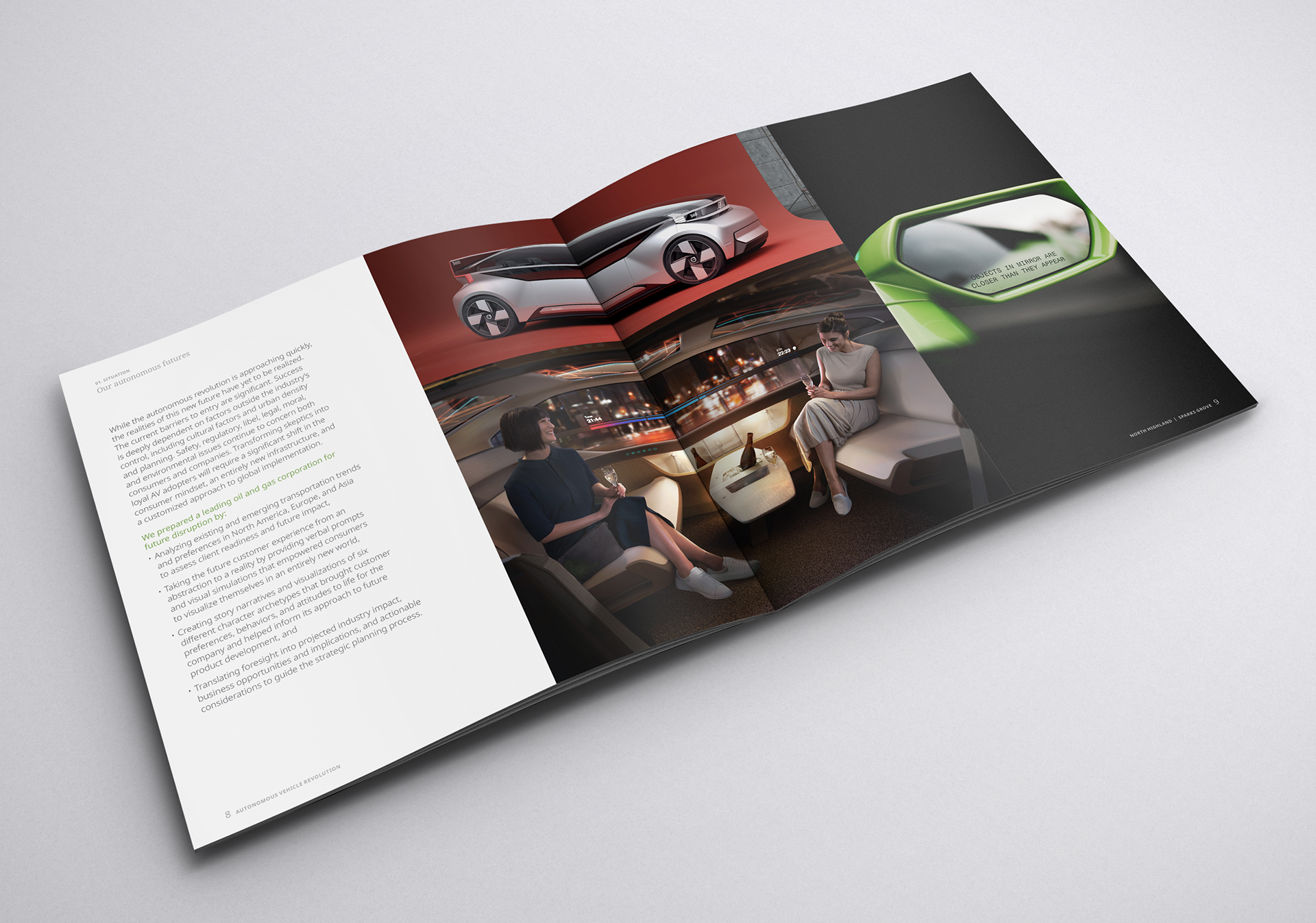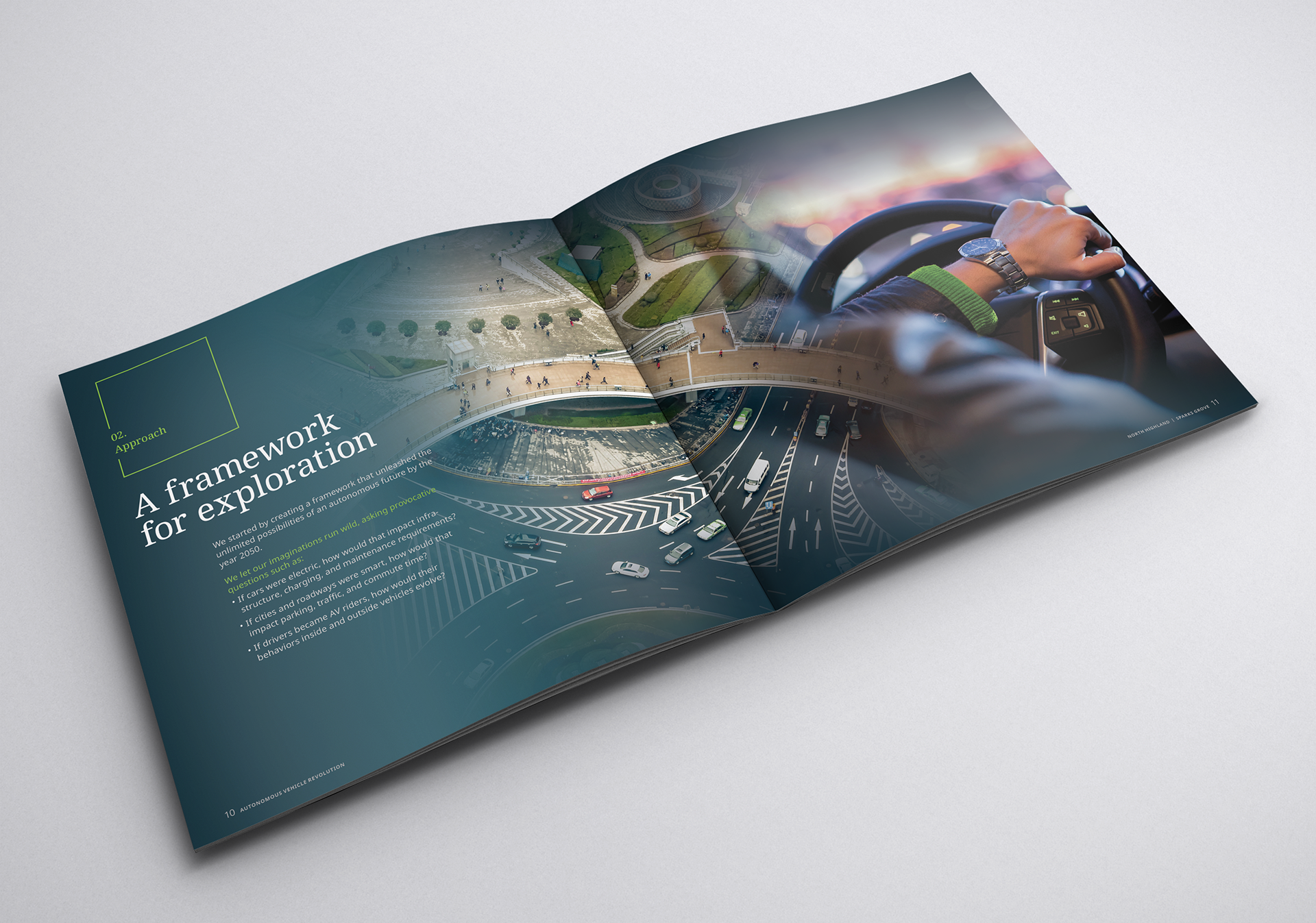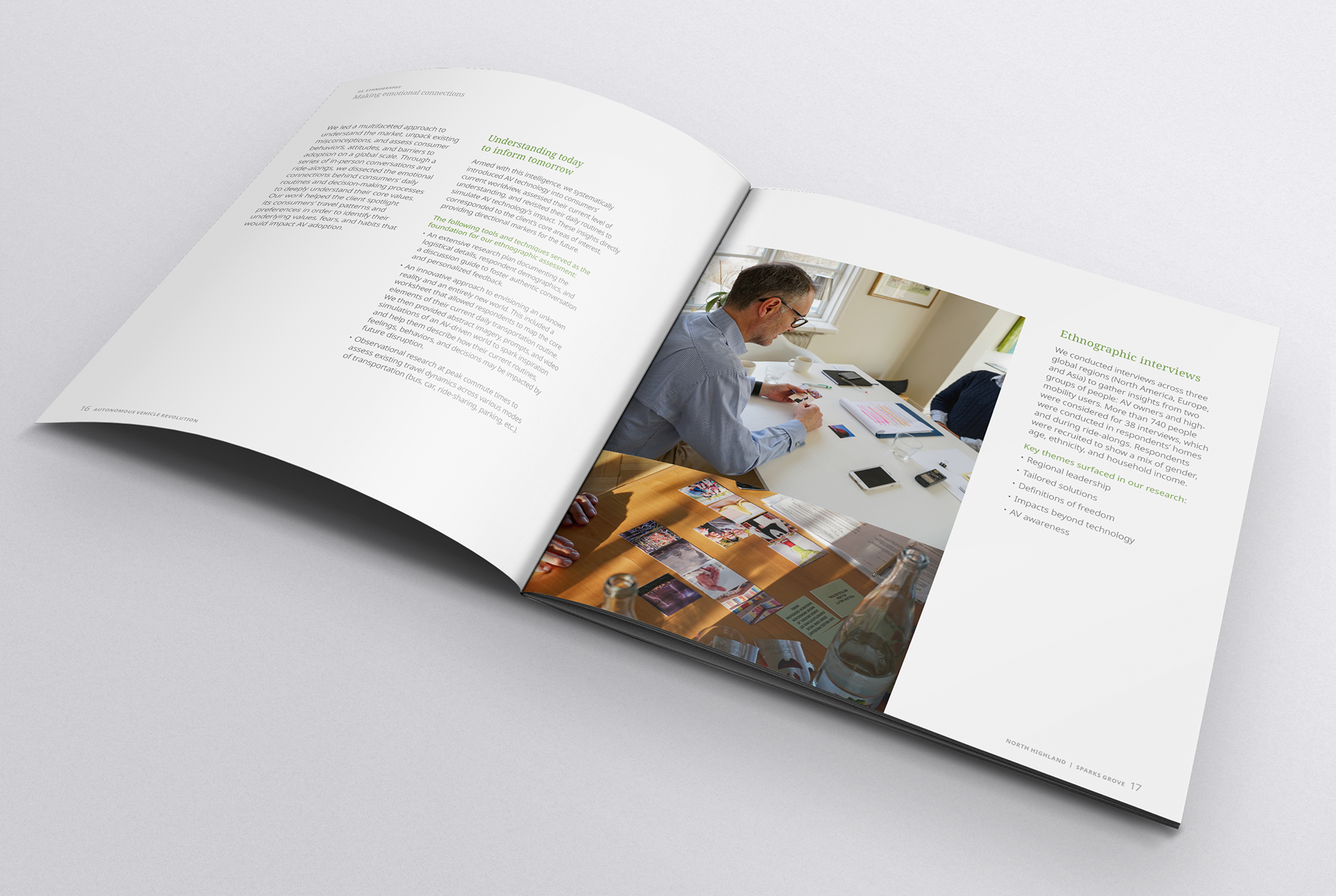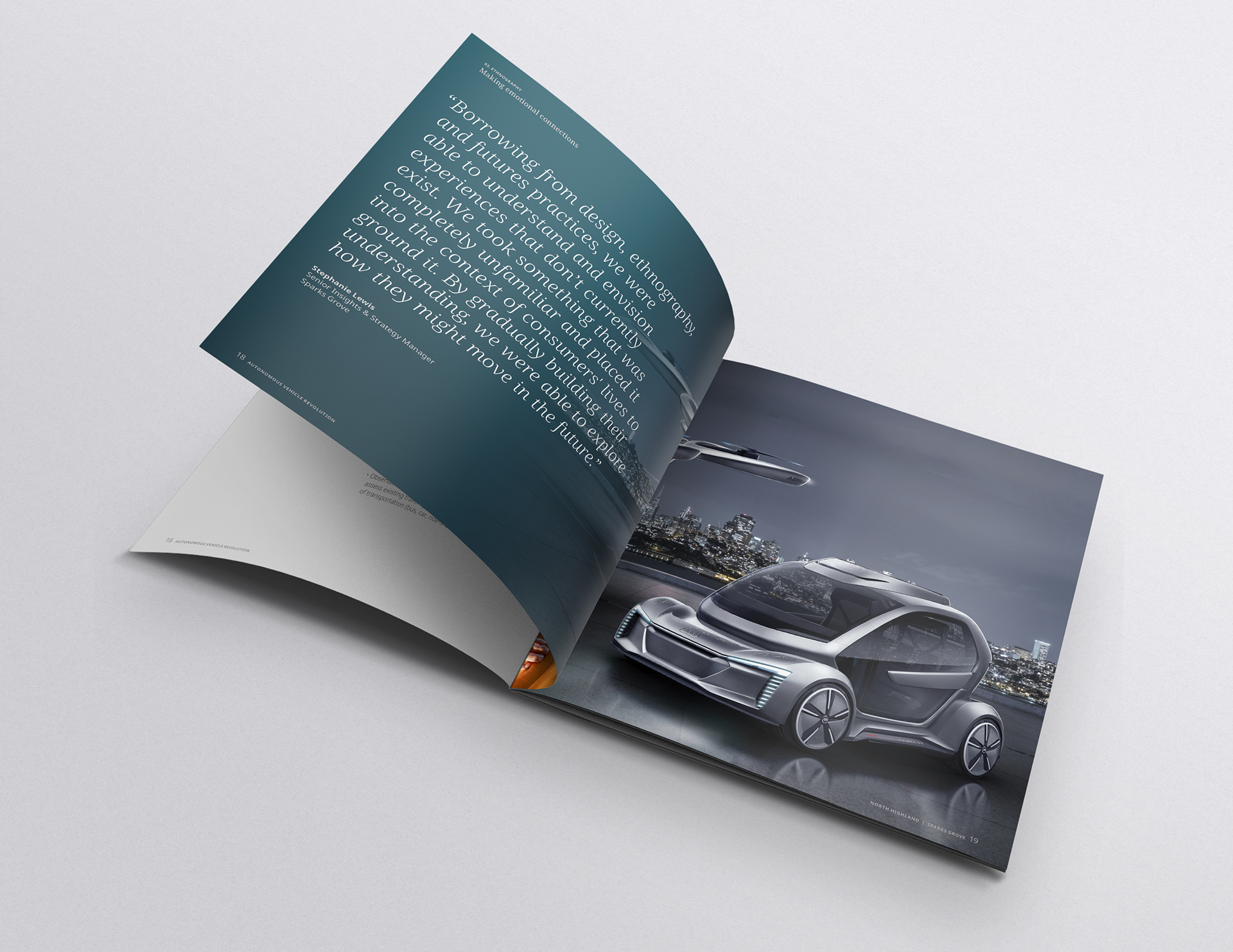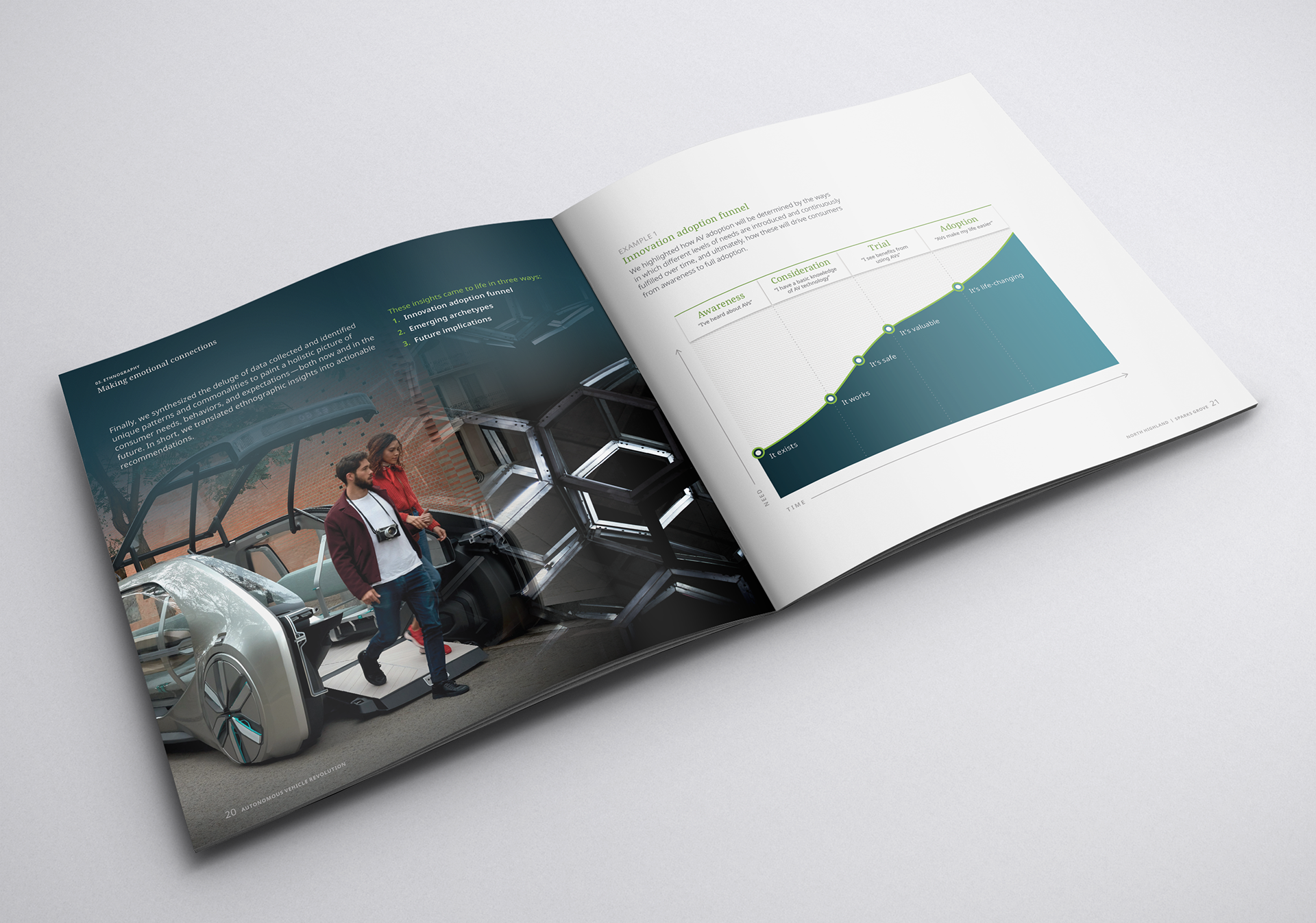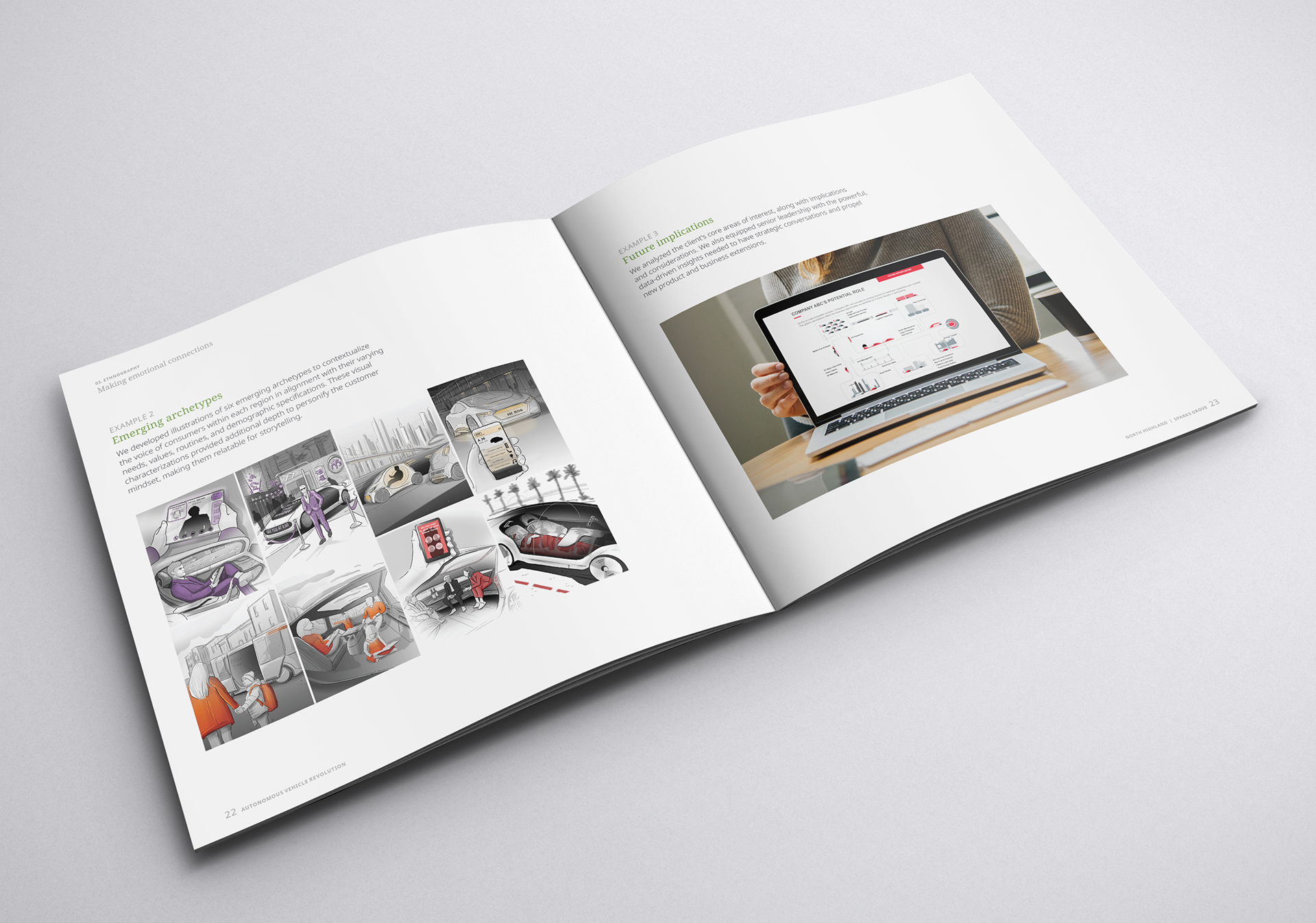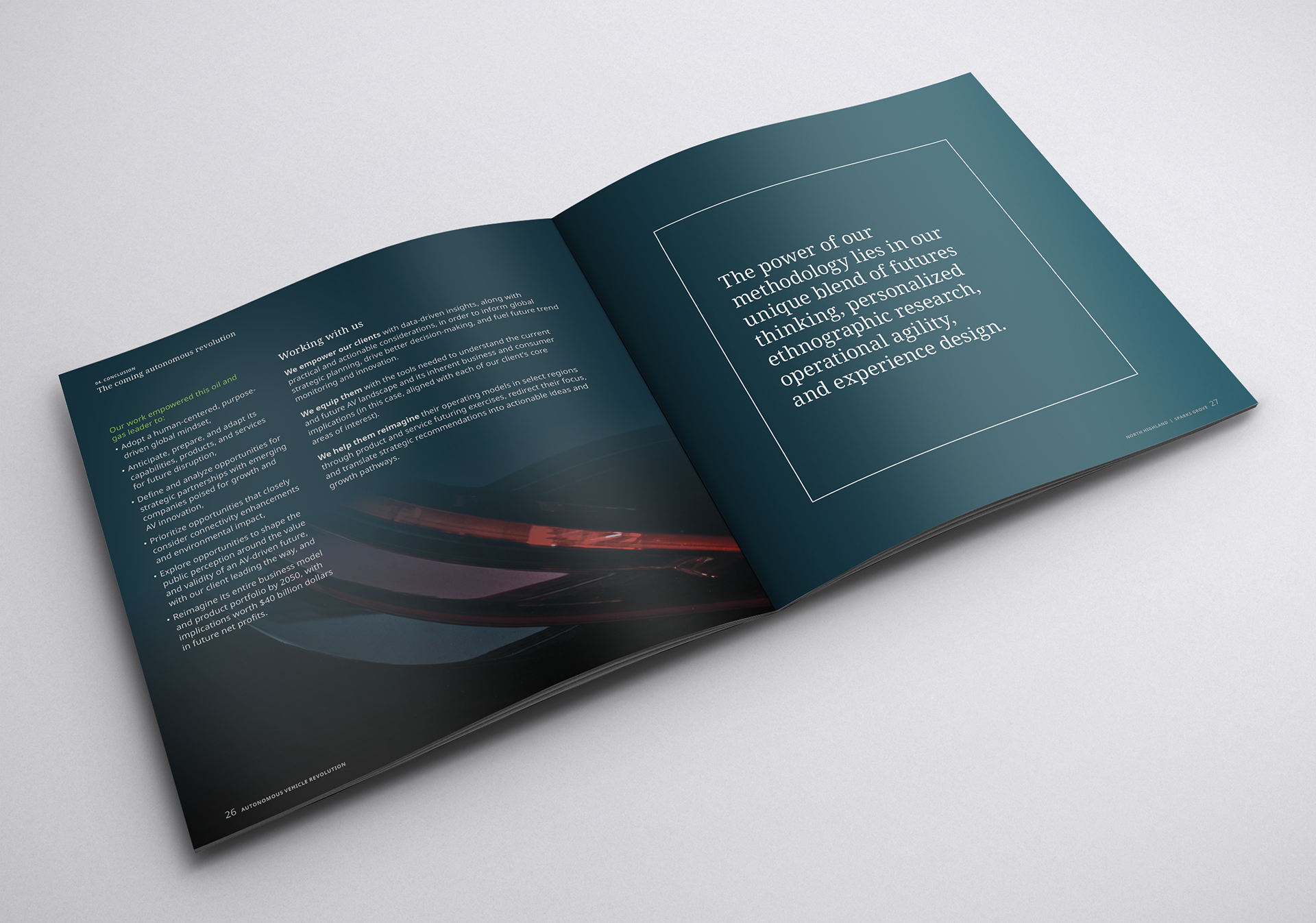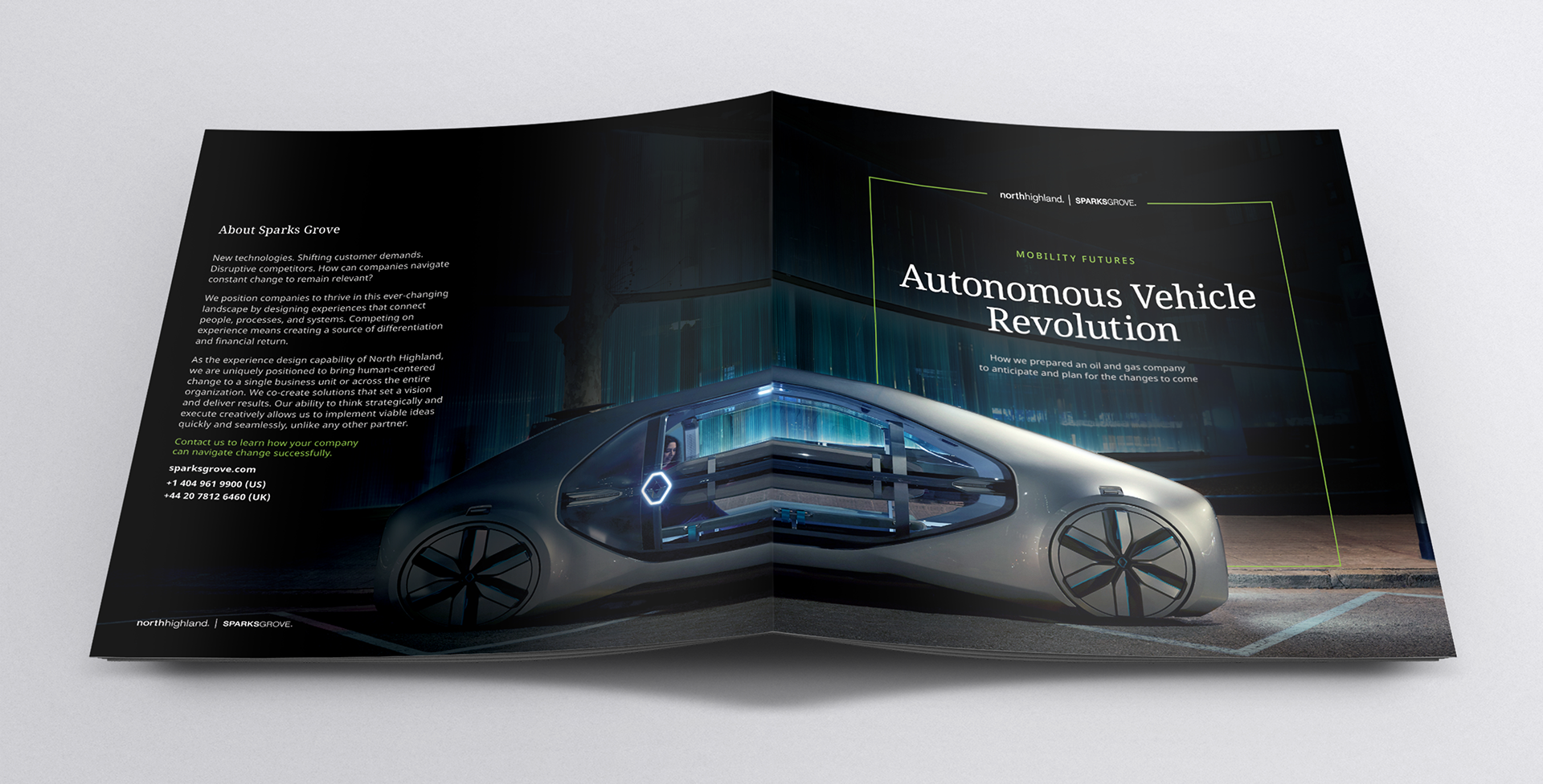 Progress work
Slideshows of the various rounds of design exploration it took to get to the final product