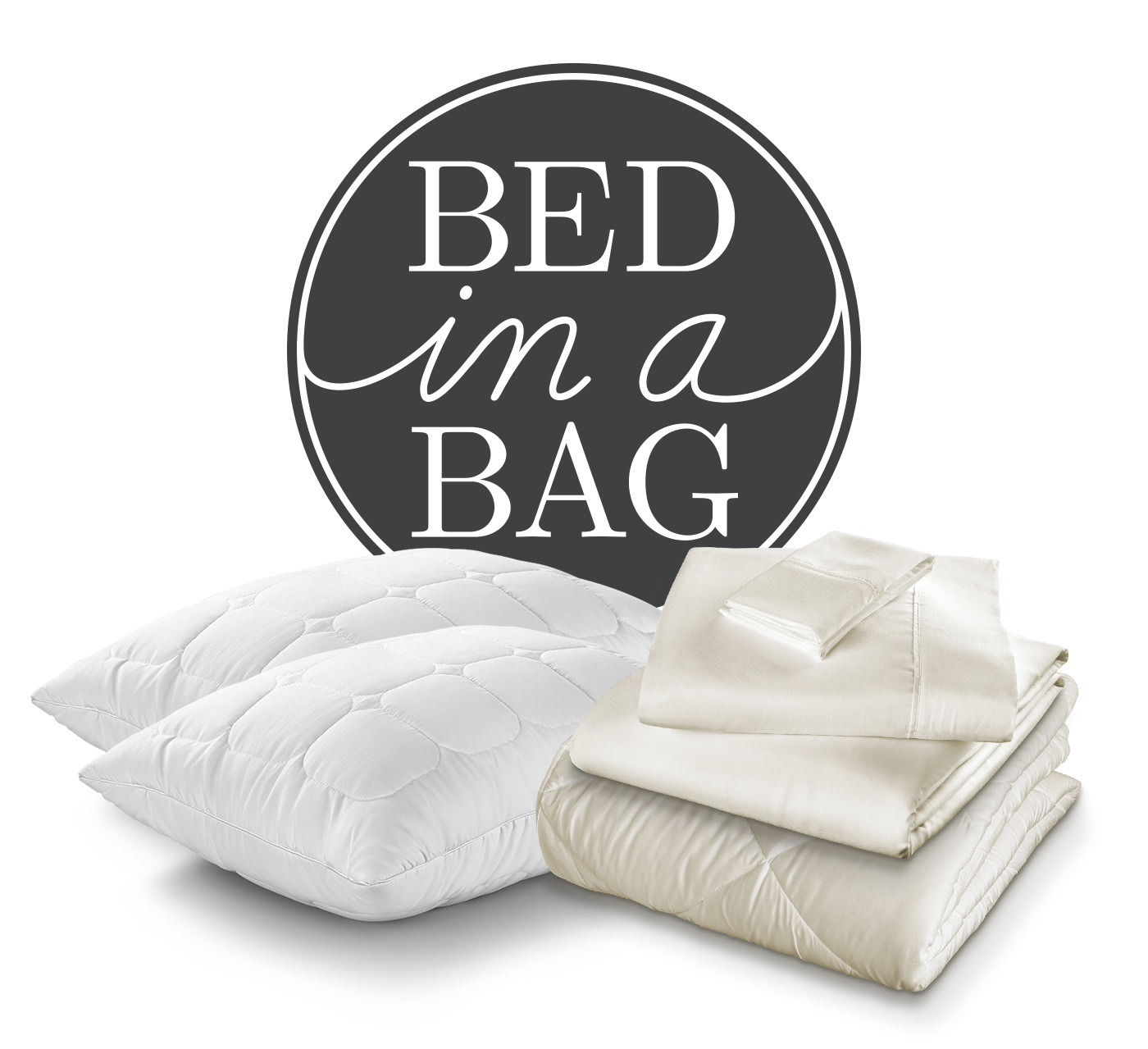 What is Bed in a Bag?
"Bed in a Bag" (renamed to "Sleep Kit" after this project's conception) is a total bedding package manufactured by Fabrictech® (also known as PureCare®) to be sold in retail stores that includes consumers' entire bedding needs in one package (sheet set, pillow(s) and comforter), at a lower price point. "Bed in a Bag" is also a general term to describe similar bedding bundle products.
Product details
Seen throughout stores such as Bed Bath and Beyond, this cylindrical bagged product is meant to shop on its side and is marketed towards college students and budget-conscious individuals. A carrying strap is located on the back to ease both the shopping experience and its ability to be transported. The design needed to visually fit in with Fabrictech's existing Microfiber bedding products and needed to visually break out the three products' details and benefits.
Existing products referenced
Below are the existing Microfiber sheets and pillowcase products that the Bed in a Bag design needed to be based on.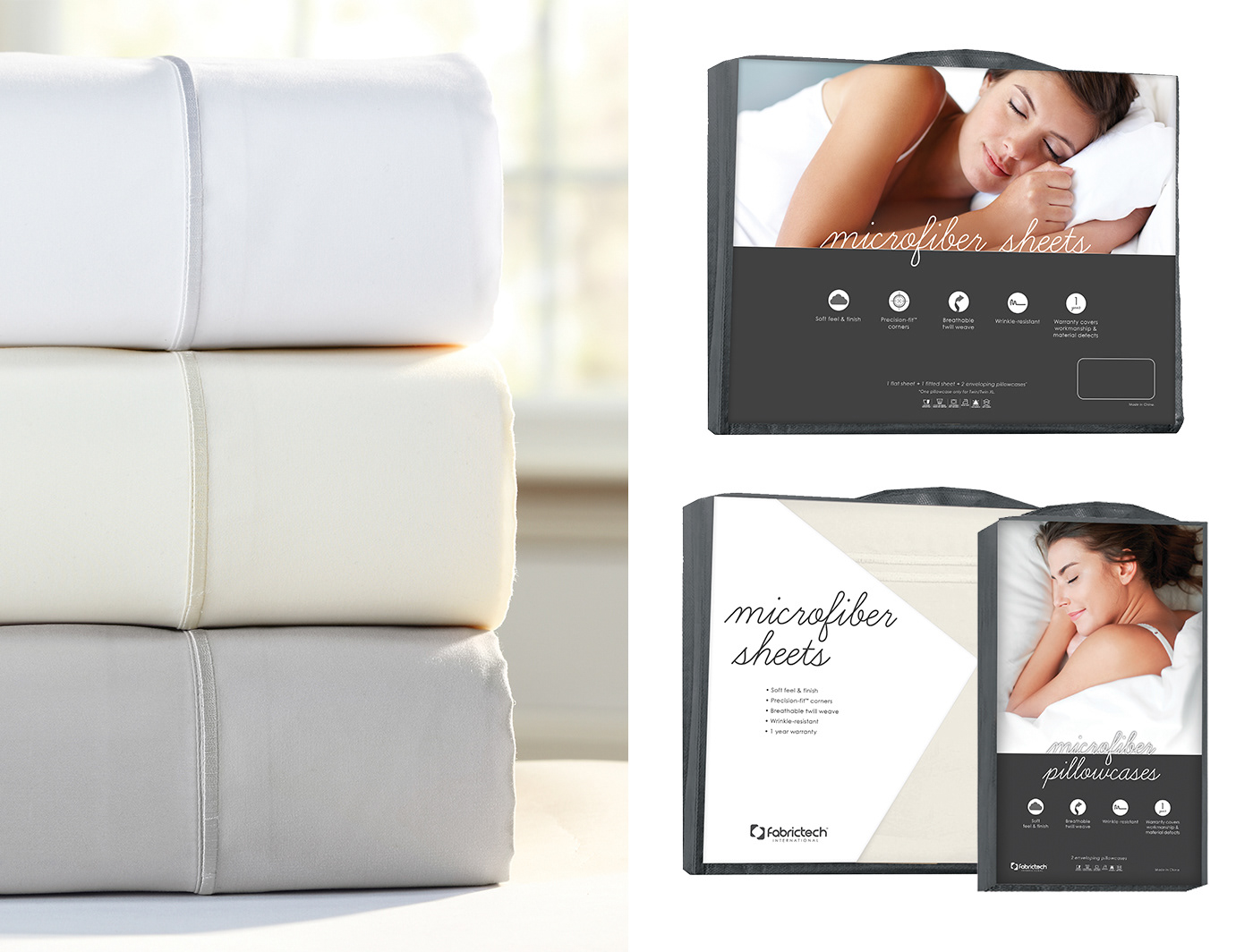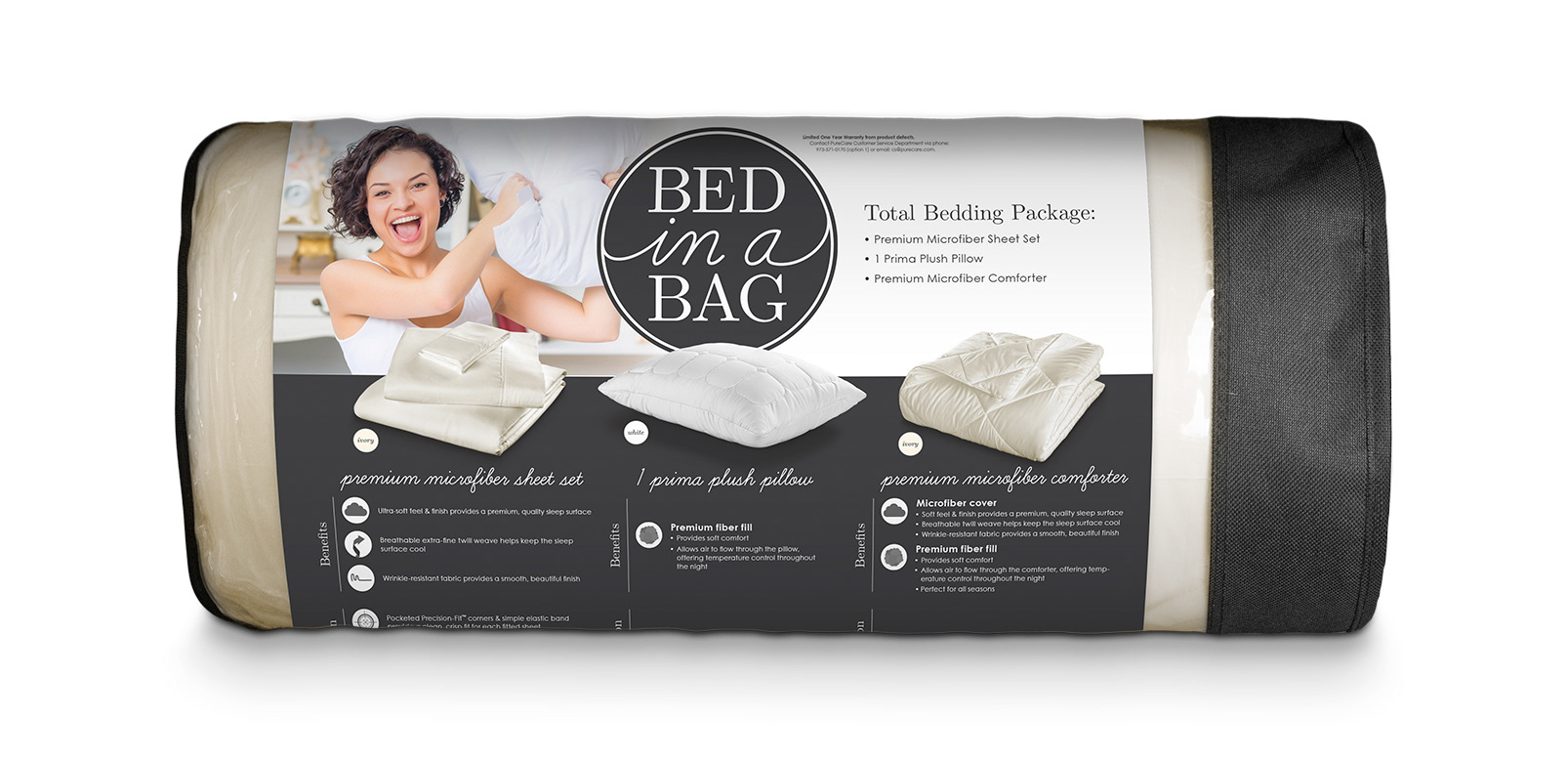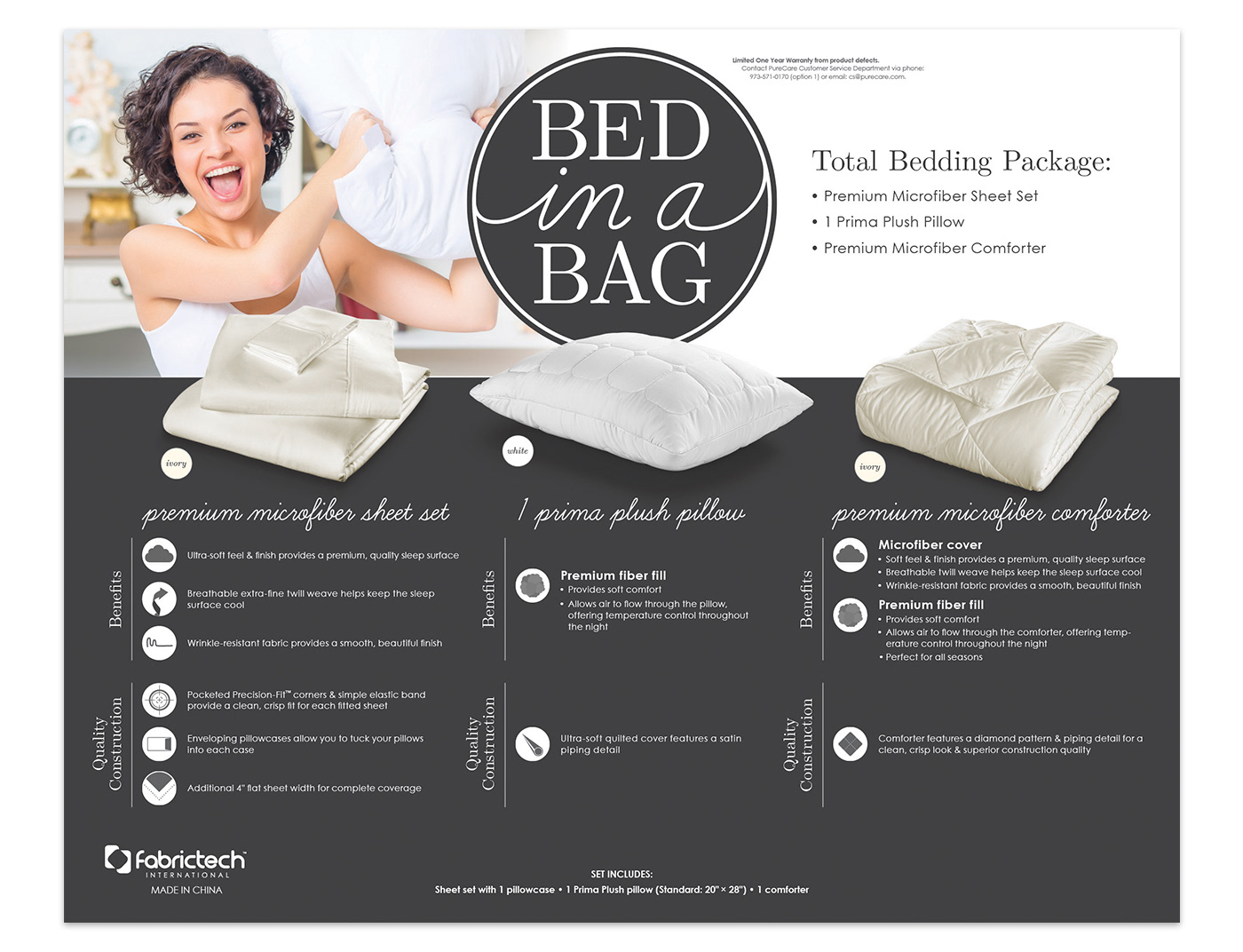 Tear sheet pad
POP tear sheet pads were needed as informational references for potential buyers with a front/back design.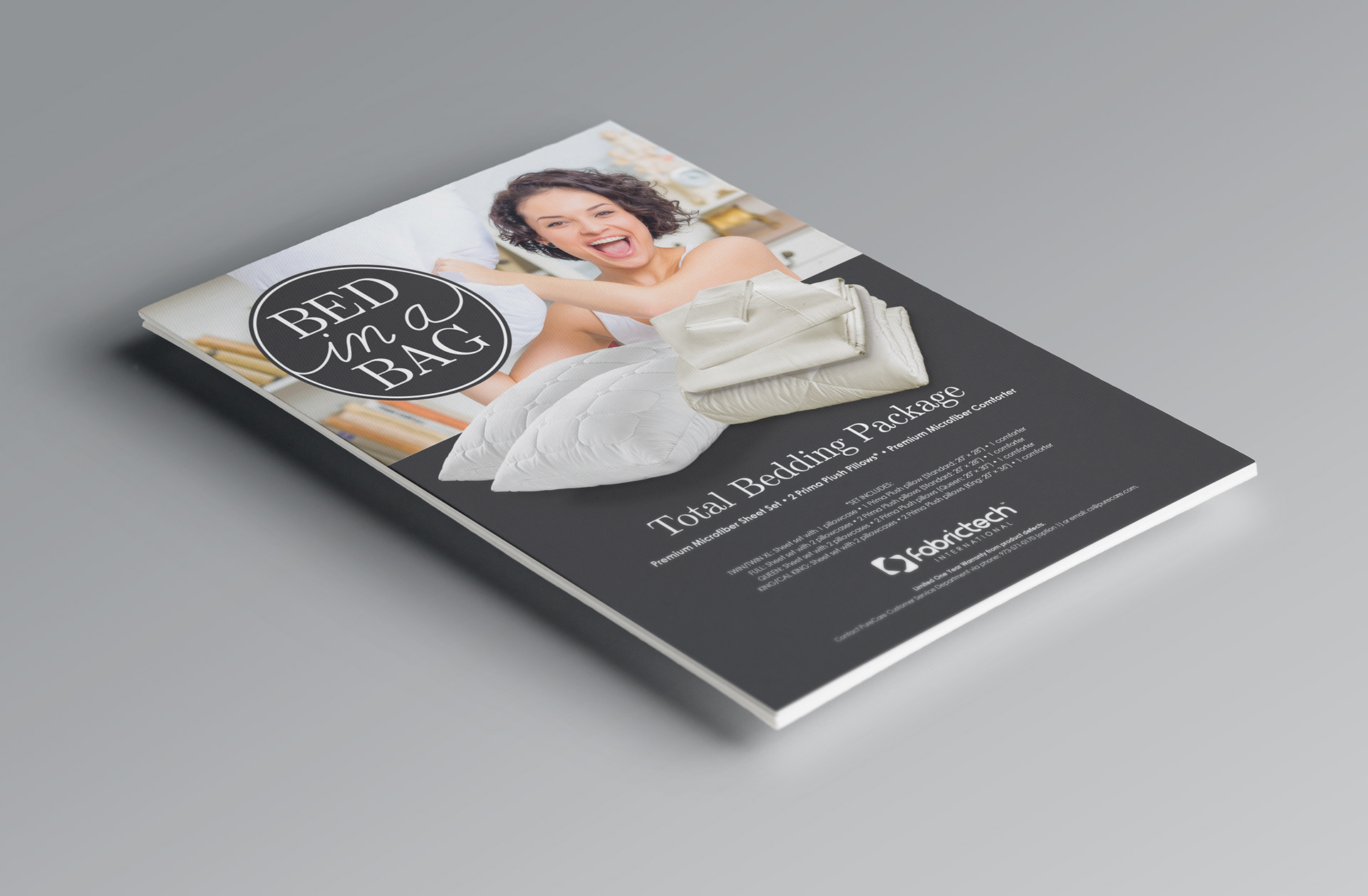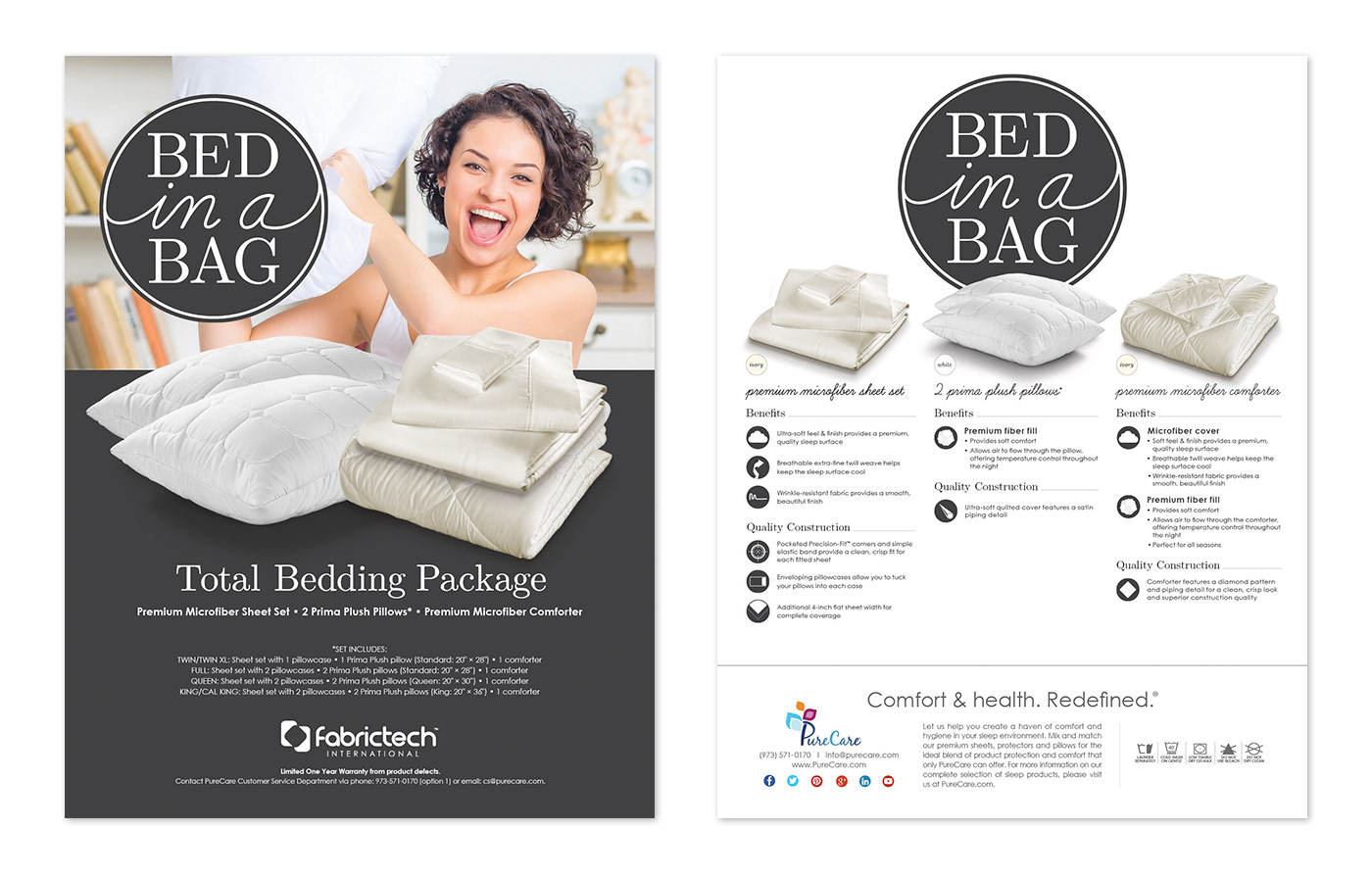 Progress work:
Insert progress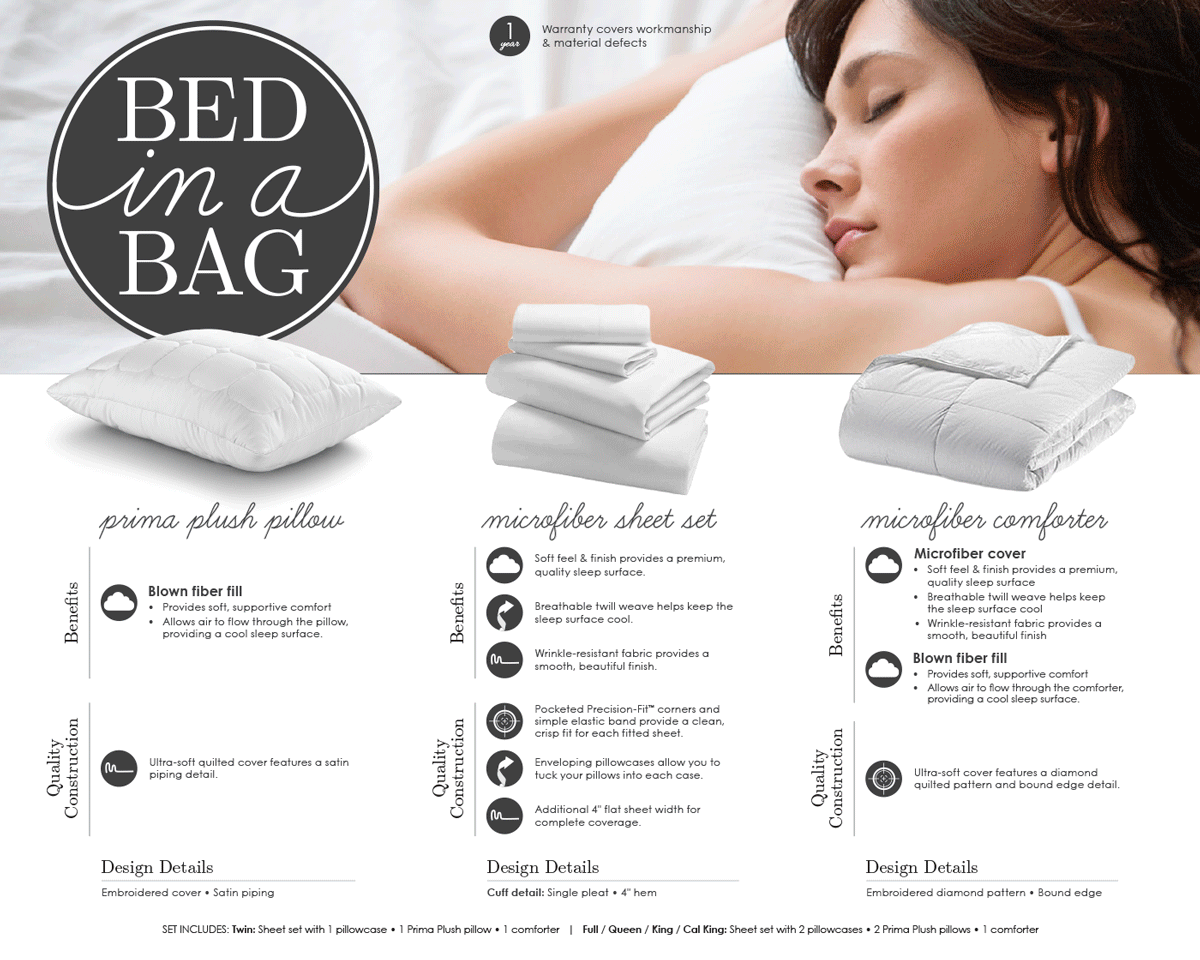 Progress work:
Photo re-touching and manipulation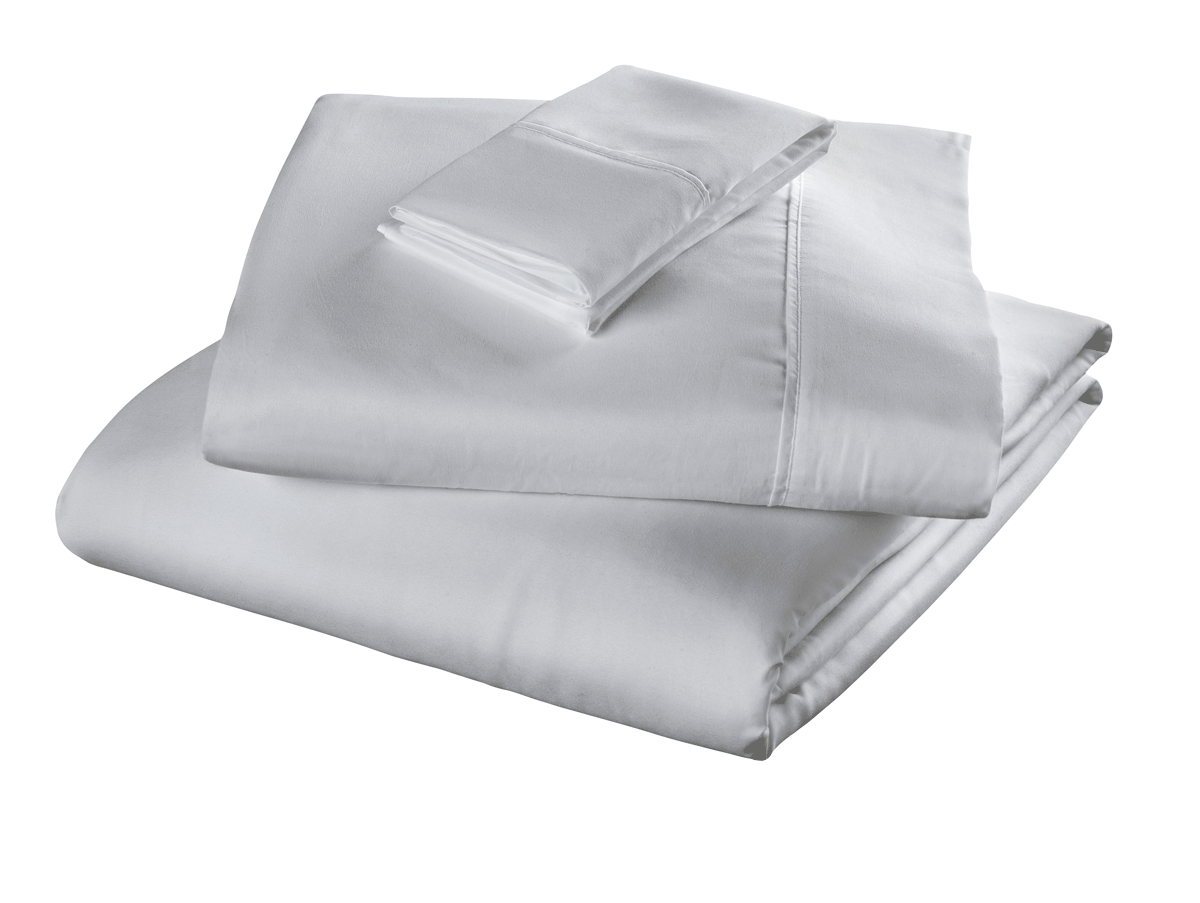 Progress work:
Logo ideation and concepting