Overview
This swatchbook was a school project for Production Design, where we were tasked with concepting and implementing a conceptually unique, limited edition swatchbook for a paper company of our choice. I chose to theme my Mohawk Paper swatchbook off of space travel, making the connection that great ideas start on paper, and relating them back to the design process. 
Also, a special something was required, so I chose to vectorize/redesign an experimental spacecraft paper model with redesigned instructions to go along with it.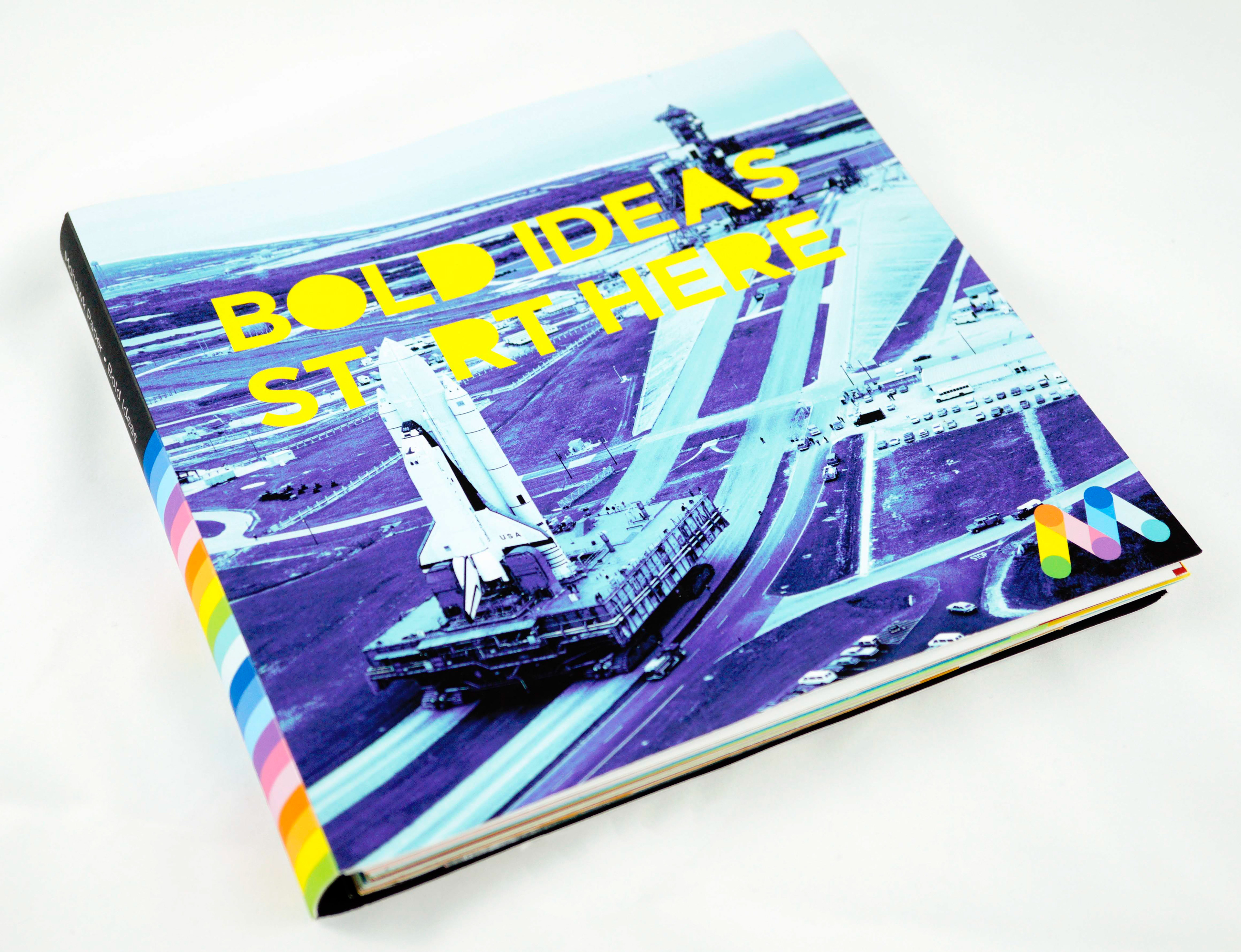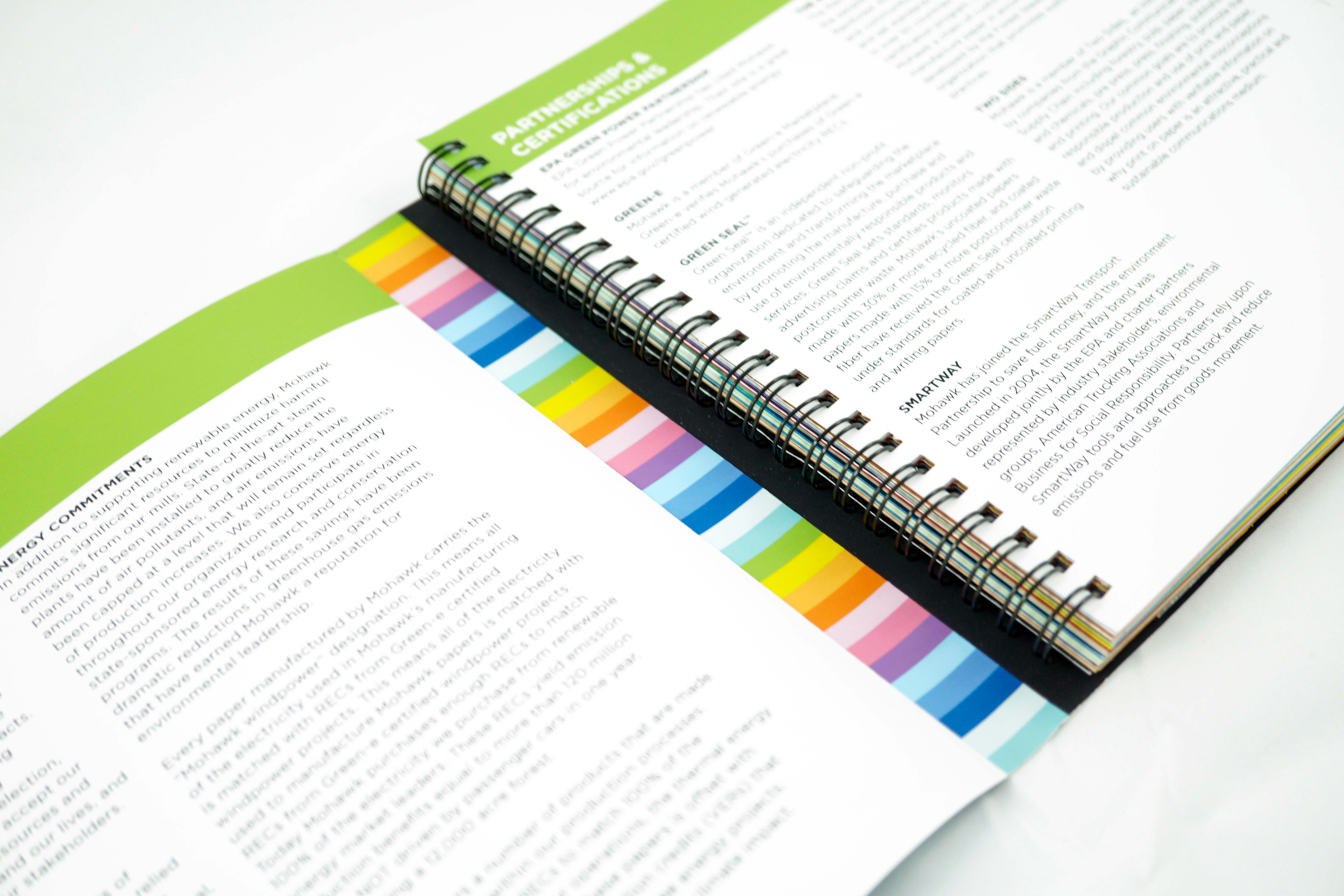 Quotes
Besides introductory company and certification information, I chose to design my swatchbook with quotes that tell a story, related to the adventure of space travel, from beginning to end across all 5 main swatch spreads. All quotes are diecut by hand using an x-acto knife.