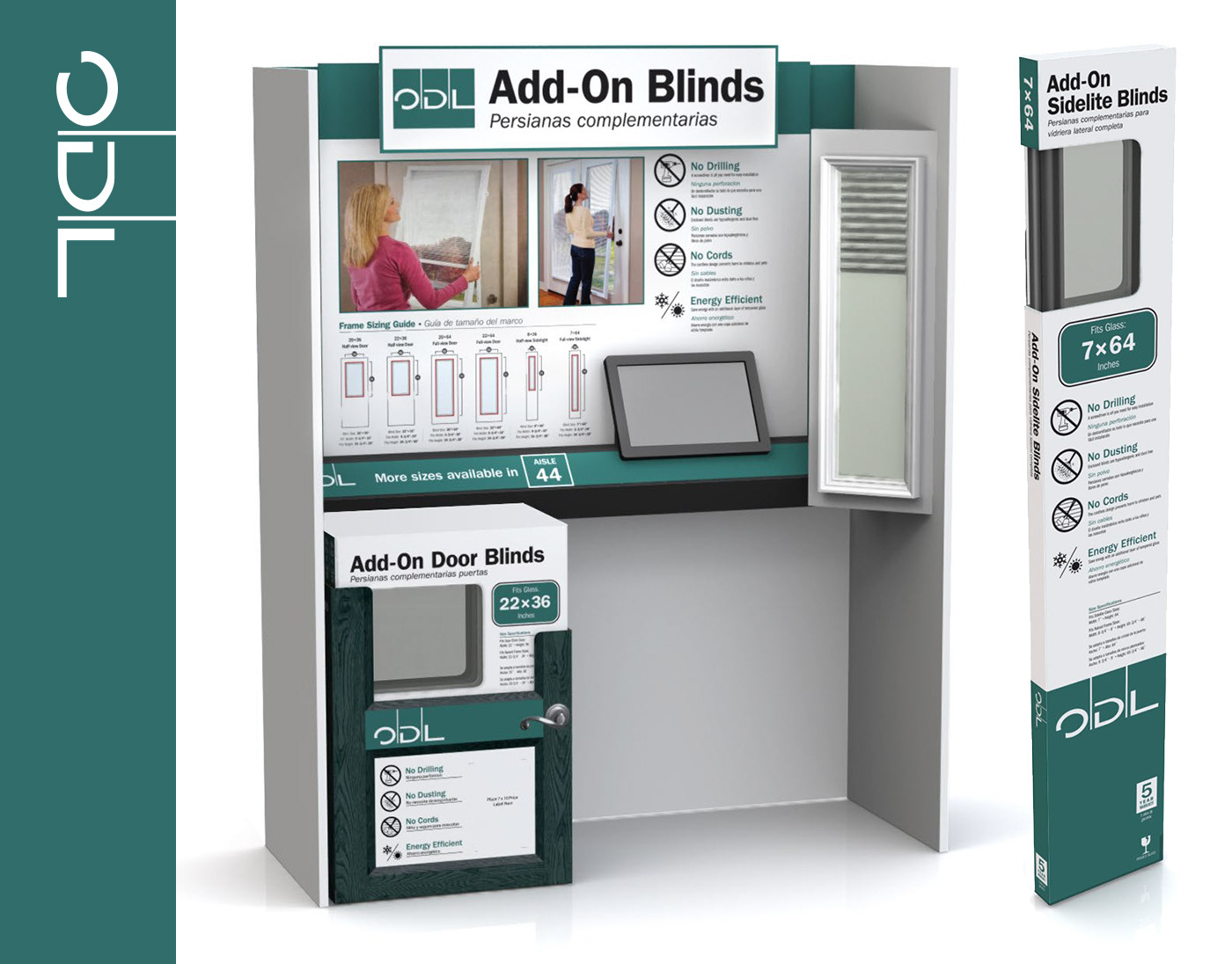 DISCLAIMER: This project was a conceptual design that was proposed to the company with overwhelming positive feedback, but was never chosen and produced through inaction/reasons unknown. Additionally, Jessica Wolf was my partner in this project that created the Quarter Pallet display design and rendered the 3D objects in Strata. All other responsibilities were on me.
The company
ODL (Ottawa Door Lights) is a 70-year-old company that specializes in door glass, blinds, skylights, screen doors and door organization.
The brief
ODL needed a redesign of their primary packaging, a Lowe's "innovation" endcap display, and a custom quarter pallet configuration that worked with said innovation endcap display. The primary package required both English and Spanish translations, preparation for Flexo printing (more economical vs lithography), and maintaining the brand's feel of the original package.
How is the design better?
The original package had almost no branding or color, no type contrast, poor hierarchy of title, size information and benefits, and did not fully utilize the package space, and wasn't designed to work with anything other than wider blind packages.

The new package corrects all problems mentioned above and more. The 4 benefits were all altered from the original package with more desirable language. Descriptive information was added below each benefit point for those who are curious. The spine was completely redesigned because the blinds shop from the spine in-store, so the spine should be treated as more of a primary display panel. My flexible design solution allows for both extremes to work cohesively: wide/fat, narrow/tall.
A twist!
Halfway through the design feedback, the customer requested a version with an acetate window, so I busted up the original version, removed the hero image and rearranged everything to provide them with a windowed design.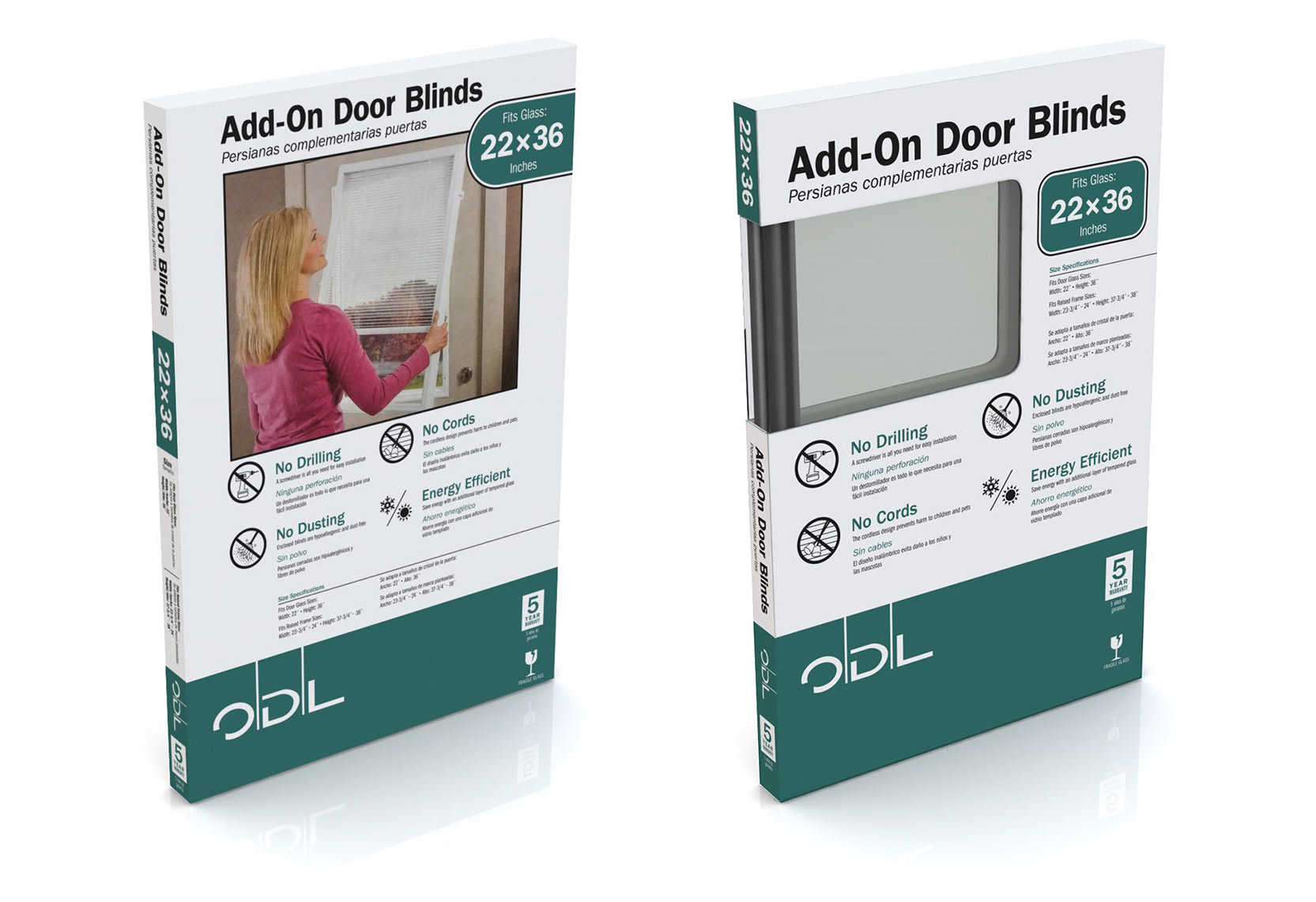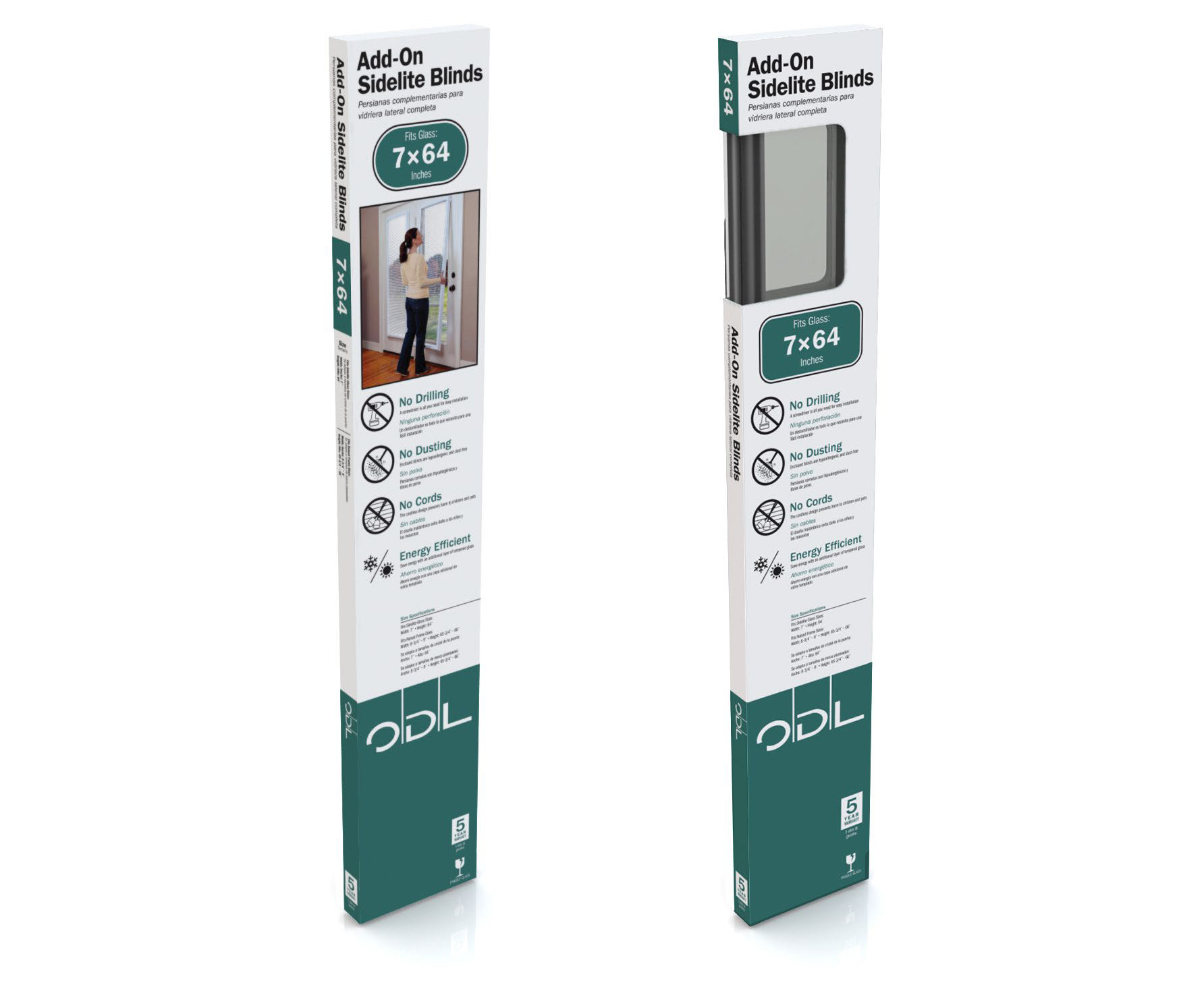 Quarter pallet display:
solid & windowed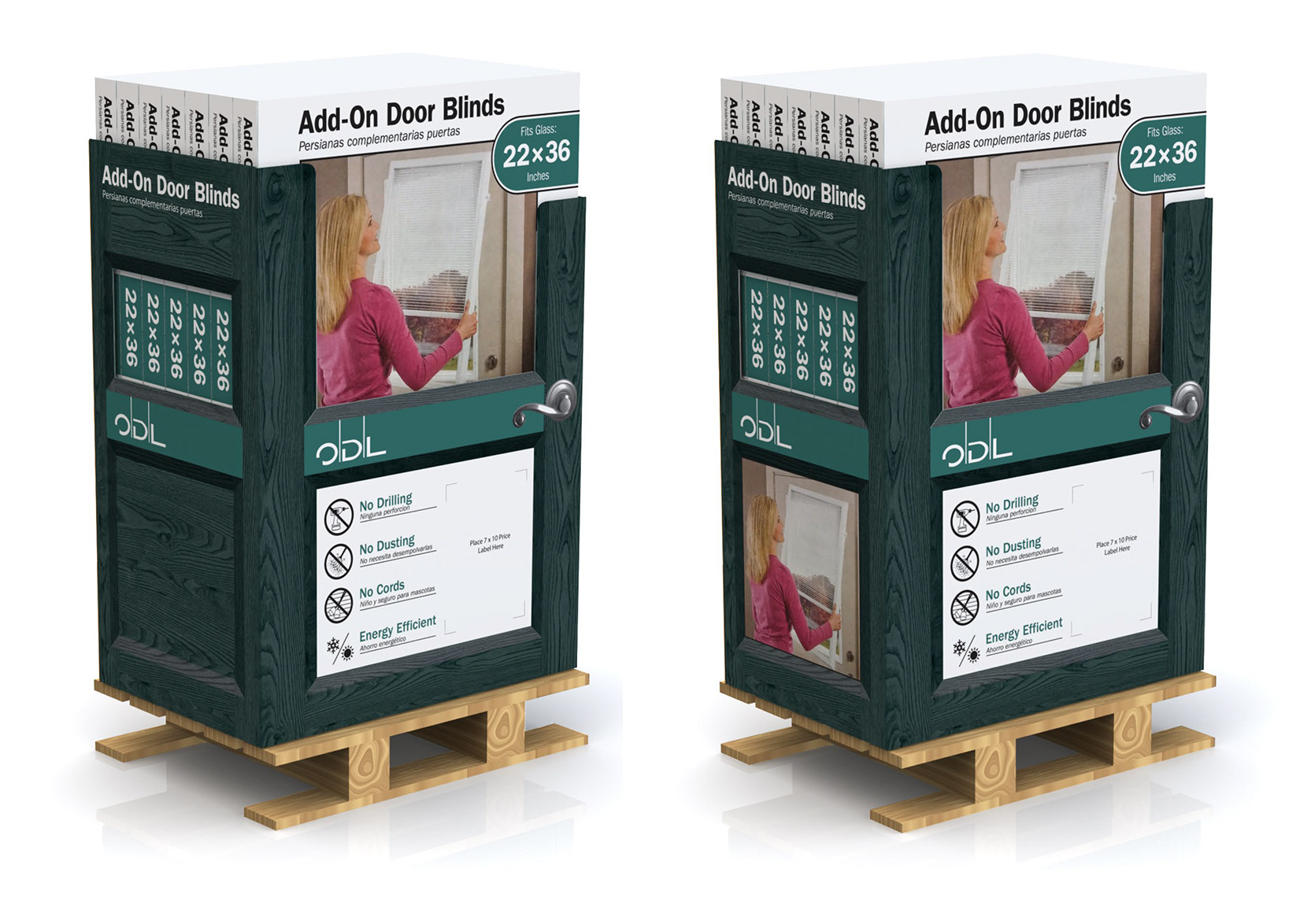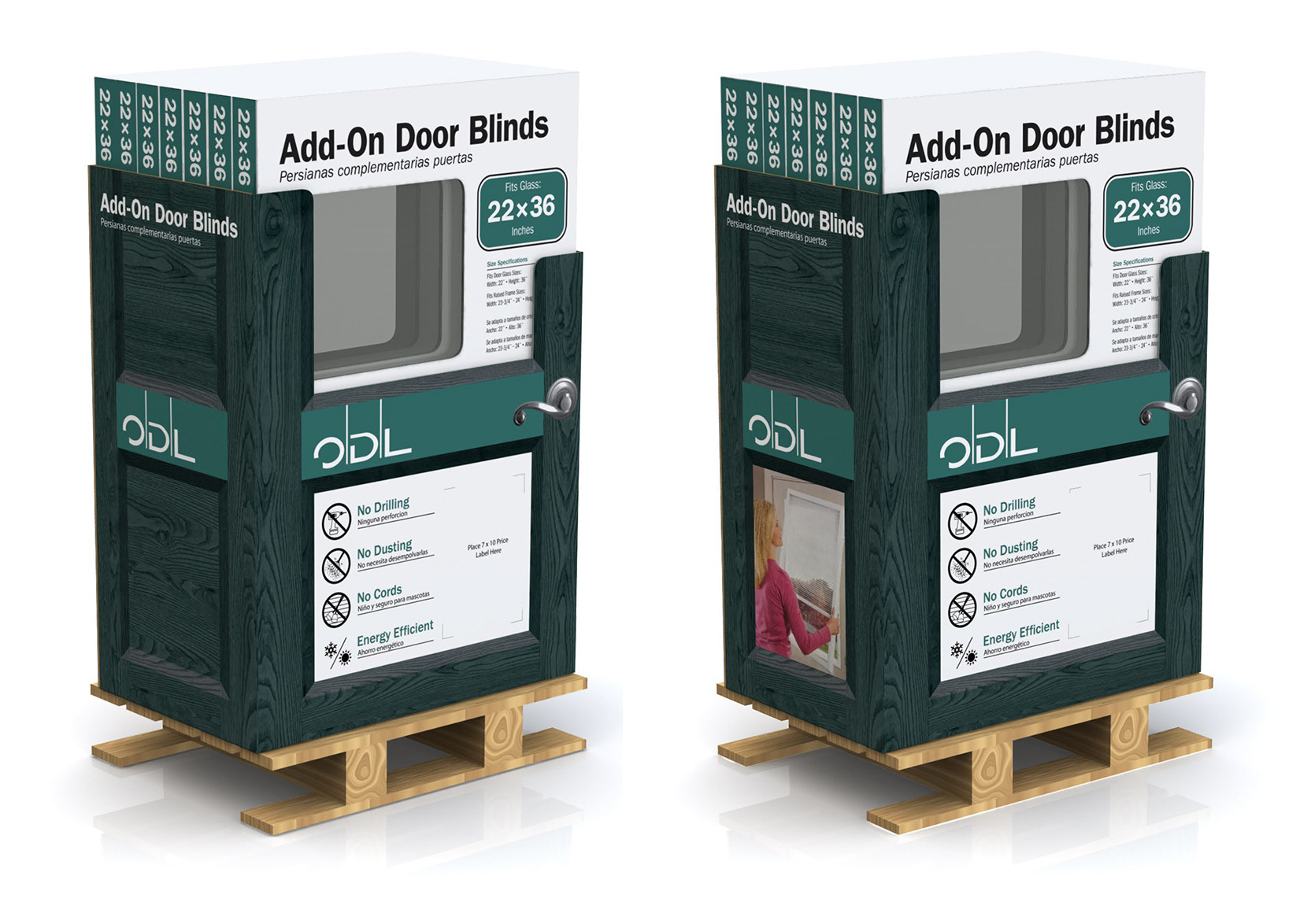 Lowe's innovation endcap:
solid & windowed quarter pallets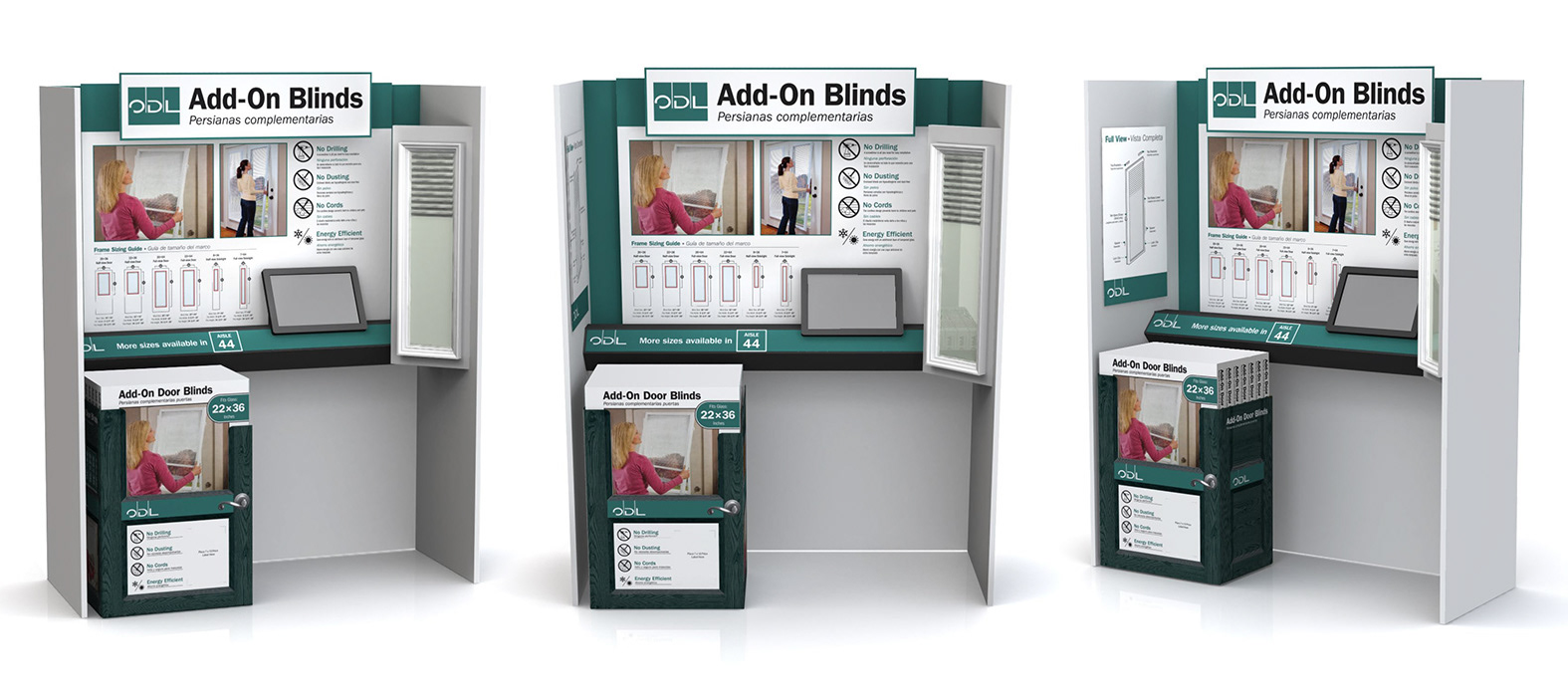 Progress work
Store audit pictures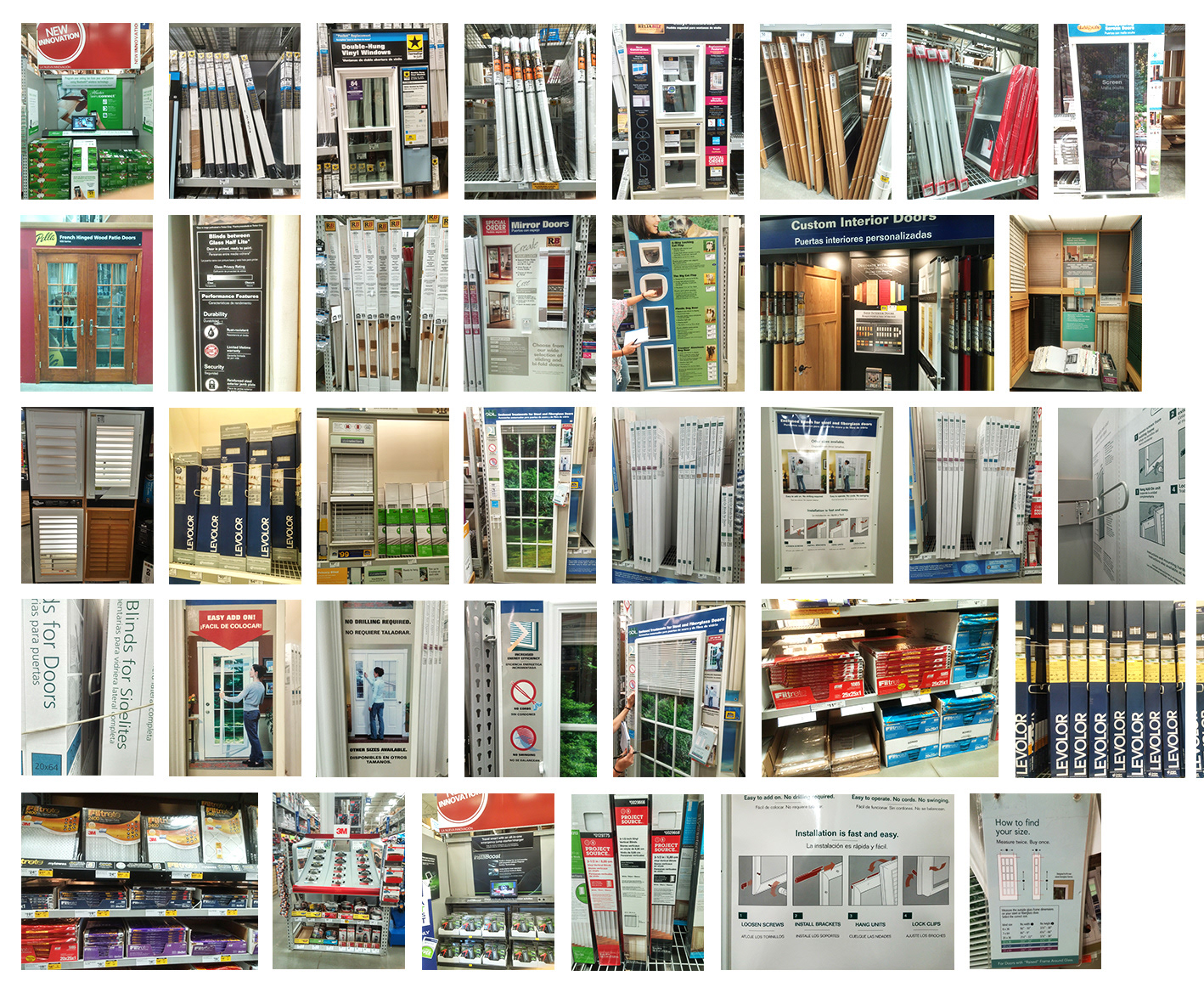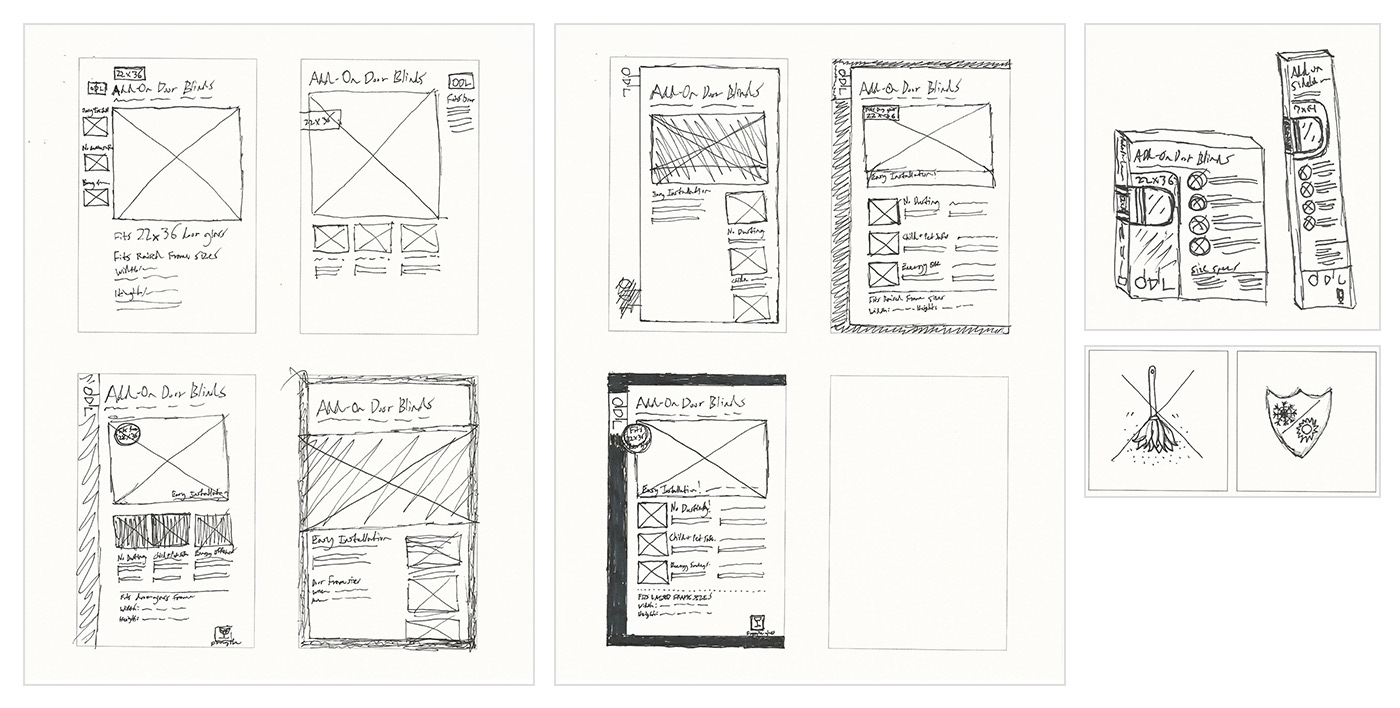 Innovation endcap research & sketches